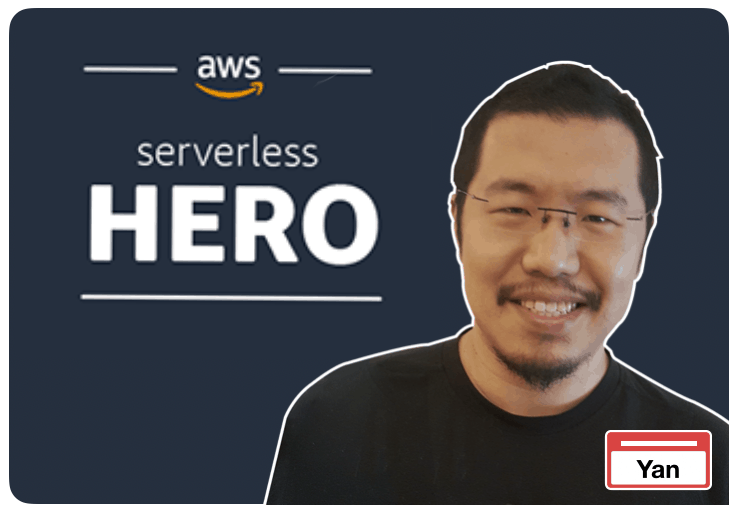 Hi, I'm Yan. I'm an AWS Serverless Hero and the author of Production-Ready Serverless. I help clients go faster and deliver more with less.
Want to step up your AWS game and learn best practices for building serverless applications? Then you've come to the right place!
Join over 5000 AWS & serverless enthusiasts and get weekly tips, tutorials and practical advice delivered straight to your inbox.
Learn AWS and serverless for the real world, not just certifications.
Expert Guidance: Get insights from an industry expert with a proven track record of building successful serverless applications on AWS.
Best Practices: Learn the dos and don'ts of serverless architecture, ensuring your applications are efficient, secure, and scalable.
Tutorials & Case Studies: Dive deep into real-world examples and step-by-step tutorials that make complex concepts easy to grasp.
Tool Recommendations: Discover the latest tools and practices that can supercharge your serverless development process.
Exclusive Content: Get access to exclusive content, webinars, course discounts and resources only available to our subscribers.
Serverless Fundamentals: Grasp the core concepts that make serverless technology such a game changer.
Architecture Patterns: Design serverless applications that can handle millions of requests without breaking a sweat.
Optimization Techniques: Ensure that you're only paying for what you use and not a cent more.
Security Best Practices: Build applications that are secure by design, leveraging AWS's robust security features.
Monitoring & Debugging: Learn how to keep an eye on your serverless applications, ensuring they're always running smoothly.
Yan is one of the rare people who can speak the language of business and of devs, while presenting solutions that are spot on. Bring him on, it's just common sense.
If you want to learn Serverless and AWS, you can not find a better person than Yan. This is one of the best investments you can make for your Serverless journey.
Ready to Elevate Your Serverless Skills on AWS?
Subscribe now and join a community of developers and architects mastering the future of cloud computing.