This is an upcoming web seminar with Scott Gu, organised by the good folks at Linked .Net User Group (http://www.lidnug.org).
I attended one of their previous presentations with Joe Albahari on the new features in C# 4.0 (the recorded presentation can be viewed here) and thoroughly enjoyed that! A FREE web seminar with someone as influential in the .Net space as Scott Gu's gotta be good!
Who those of you who doesn't know who Scott Gu is, he's a VP and one of the founding members of the Microsoft's .Net platform and runs the development teams responsible for Visual Studio developer tools and technologies for building web applications (e.g. ASP.NET MVC).
(Unconfirmed story!) Whilst still an intern, he developed the original ASP.NET platform with another senior developer at Microsoft, just to give you some idea about who the man is :-)
The link to the event is:
https://www.livemeeting.com/cc/microsoft/join?id=G2K4BH&role=attend&pw=PN6.%3CQ%5Drb
and to find out what time it starts in your time zone, go here:
http://www.timeanddate.com/worldclock/fixedtime.html?month=2&day=11&year=2010&hour=10&min=0&sec=0&p1=256
In the meantime, check out Scott Gu's excellent blog!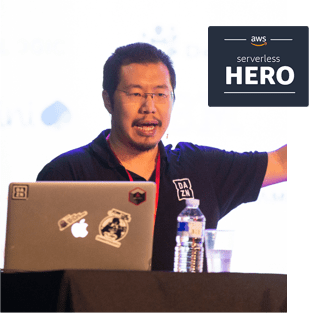 Yan Cui
I'm an AWS Serverless Hero and the author of Production-Ready Serverless. I have run production workload at scale in AWS for nearly 10 years and I have been an architect or principal engineer with a variety of industries ranging from banking, e-commerce, sports streaming to mobile gaming. I currently work as an independent consultant focused on AWS and serverless.
You can contact me via Email, Twitter and LinkedIn.
---
Further reading
Here is a complete list of all my posts on serverless and AWS Lambda. In the meantime, here are a few of my most popular blog posts.