Go faster for less with Serverless
Do you have amazing product ideas but nothing is moving?
Are you worried that competitors are out-innovating you?
Are you spending too much on AWS?
Are you struggling to adopt serverless? Maybe you don't know if you're doing it right?
Don't worry. I'm here to help :-)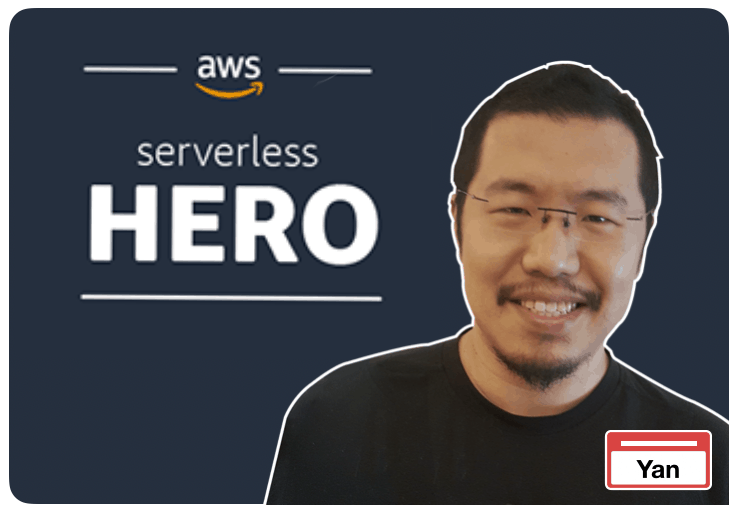 Hi, I'm Yan. I'm an AWS Serverless Hero and the author of Production-Ready Serverless. My value proposition is to help you increase your agility and enable your teams to go faster and deliver more with less.
Imagine if your feature velocity goes from months to days, and your systems become more scalable, more secure, more resilient, AND cheaper to run!
Sounds too good to be true? I have done it before, multiple times.
My advice is trusted by clients around the world, including these household names.
We've been working with Yan for the past 6 months and we can't recommend him enough. Yan brings strategic value to our business with ongoing architectural reviews of our migration to Serverless. Yan's flexibility makes it a breeze working with him in different ways on a per case basis, e.g. architecture reviews, remote pairing, developing experiments offline.
Yan always puts the business needs first, delivering lean & flexible solutions at great speed. He is an enthusiastic and motivated mentor, architect, and pairing partner, exhibiting thoughtfulness and patience when explaining a subject. Fundamentally, Yan has improved our team by increasing our ability to derive value from AWS and Lambda in particular.

Consultation
For CXOs: strategic directions and market trends.
For teams: architecture reviews and best practices on CI/CD, security, scalability, performance and cost.
For everyone: unbiased, no-BS advice from one of the most respected engineers in the serverless space.

Training
Go from zero to knowing how to build production-ready serverless applications in 2 days with my hands-on workshop.
I have up-skilled dozens of teams with this workshop and it's a great way to bring your team up-to-speed quickly.
A detailed curriculum is available here.

Development
Do you have a great idea for a product but need someone to build it for you?
Or maybe you want to cut down on your AWS bill?
Whatever the case, me and my team can help you get it done quickly, and get it done right, the first time.
We were really very lucky to have Yan come in and help us adopt serverless successfully. His approach of listening and really understanding our problems, and coming up with well thought out architectures, was just what we needed. I highly recommend hiring Yan, you won't regret it!
Yan is very easy to work with and extremely knowledgable about AWS and its services based on his hands-on experience. He was able to quickly understand our requirements and give us good suggestions or options about what to do. I would gladly work with him again.
I have been fortunate to work with some of the best and brightest people out there. My clients come from all around the world, and span across a diverse range of industries, from finance, e-commerce, automobile to public services.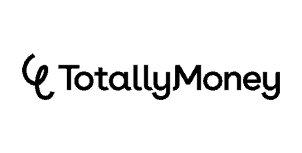 TotallyMoney, a leading FinTech company in the UK, is using serverless technologies to help improve the UK's credit score.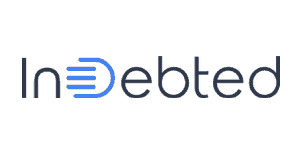 InDebted is revolutionizing the debt collection industry in Australia, and is doing it with a serverless-first mindset.
Yan is one of the rare people who can speak the language of business and of devs, while presenting solutions that are spot on. Bring him on, it's just common sense.
Yan was extremely knowledgeable and personable. He was able to answer difficult questions with ease, and has helped steer us in the right direction going forward with AWS.
Yan took us through a proper deep dive into the typical AWS services leveraged in serverless solutions. Exceptional pairing when questions arrived, and he took time to discuss our needs and issues, in the context of the different topics covered.
If you want to learn Serverless and AWS, you can not find a better person than Yan. His workshop is full of practical, actionable advice. This is one of the best investments you can make for your Serverless journey.
Let's schedule a call to talk about your project and how I might be able to add value to your business.
"Serverless is easy, we don't need any help"
Serverless technologies have simplified many aspects of application development, but it also represents a significant paradigm shift and is moving at an enormous pace. The AWS ecosystem and best practices around them are evolving on a daily basis, and most find it difficult to keep pace with the updates. As a result, many are following out-dated advice that doesn't take into account new service features and tools that are now available to them.
As someone who's solely focused on the serverless space and is working closely with both AWS and third-party vendors, I'm in a much stronger position to offer you the most timely advice based on the latest developments in the platform and the wider ecosystem.
"Your service is expensive, we can't afford it right now"
On paper, I can totally understand that. But consider the cost of your engineering team going down the wrong path, and then having to backtrack in 3 months time. Many of my clients came to me late on in the project, only to discover significant issues in their architecture because they lacked the necessary knowledge early on. Not only did they waste months of development work, but they now have to spend even more development time to undo their previous work and re-architect. Project launches are delayed, reputations are damaged, and the financial costs are significant.
In every single case, the damage was completely avoidable if they had asked for help when they needed it. Better guidance and direction early on would have steered them onto the right path. The lost productivity from the development team alone would have paid for my services 10 times over.
I have run production workloads at scale in AWS since 2009 and have a track record of improving businesses with technology.
For instance, I lead a small team that transformed a social network to run almost entirely on serverless in 6 months. We addressed the technical debt we inherited and added lots of new features along the way. We went from 4-6 production releases a month to averaging 80 a month. Feature delivery time went from months to days, and sometimes even hours.
Along the way, the system also became more scalable, have fewer issues and were over 90% cheaper to run.
Before transitioning to consulting, I have worked as a principal engineer or architect within a variety of industries ranging from banking, e-commerce, social networks to mobile gaming. I have worked in both start-up environments as well as large enterprises and can adapt my approach based on the client's constraints and context.
I'm also a prolific writer, trainer, speaker, and regular contributor to many open-source projects. My articles on AWS and serverless have been read millions of times and have helped hundreds of thousands of developers on their serverless journey. For my contributions towards the AWS community, AWS has recognised me as an AWS Serverless Hero since 2018.
In working with me, you're not only partnering with one of the most respected and independent voices in the serverless space, but also someone who gives a damn about your success because his success depends on it!
I consider my greatest strength to be my ability to quickly adapt to my client's needs and constraints and offer pragmatic solutions to their problems. I will always advocate for positive business outcome over following rules. And above all else, I will shoot from the hip and tell you how it is, and that's the value of me being independent.
If that sounds like someone you'd like to work with, then let's talk.
Tell me about your project and let's explore the possible ways for us to work together.
I book projects on a first come, first served basis and priorities are given to existing clients. Reserve your spot on my calendar to make sure you get the maximum value from my service and meet those project and launch deadlines!
Learn to build Production-Ready Serverless applications
Want to learn how to build Serverless applications and follow best practices? Subscribe to my newsletter and join over 3,000 AWS & Serverless enthusiasts who have signed up already.
As a BONUS, you will receive early access and discount for my new AppSync course.