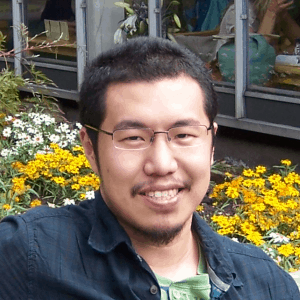 Yan Cui
Func­tion­al Pro­gram­mer, Cloud Archi­tect, Learn­er, Train­er, Speak­er.
Instruc­tor for Pro­duc­tion-Ready Server­less and Co-Author of F# Deep Dives
---
I'm an expe­ri­enced engi­neer who has worked with AWS for near­ly 10 years. I have been an archi­tect and lead devel­op­er with a vari­ety of indus­tries rang­ing from invest­ment banks, e-com­merce to mobile gam­ing. I have worked up and down the stack, from writ­ing cloud-host­ed func­tions with AWS Lamb­da all the way down to imple­ment­ing cus­tom reli­able-UDP pro­to­col for real-time mul­ti­play­er mobile games.
In the last 2 years I have worked exten­sive­ly with AWS Lamb­da in pro­duc­tion, and I have been very active in shar­ing my expe­ri­ences and the lessons I have learnt, some of my work has even made their way into the Well-Archi­tect­ed whitepa­per pub­lished by AWS.
I am poly­glot in both spo­ken and pro­gram­ming lan­guages, I am flu­ent in both Eng­lish and Man­darin, and count C#, F#, Scala, Node.js and Erlang amongst pro­gram­ming lan­guages that I have worked with pro­fes­sion­al­ly. Although I enjoy learn­ing dif­fer­ent pro­gram­ming lan­guages and par­a­digms, I still hold F# as my undis­put­ed favourite.
I am a reg­u­lar speak­er at user groups and con­fer­ences inter­na­tion­al­ly, and I am also the instruc­tor for Pro­duc­tion-Ready Server­less and one of the co-authors of F# Deep Dives. In my spare time I share my thoughts on top­ics such as AWS, server­less, func­tion­al pro­gram­ming and chaos engi­neer­ing on this very blog.