There's a little known attribute which was introduced in the .Net framework 2.0 called configSource, which allows you to externalize sections of the configuration file.
It works just like the optional file attribute found on the appSettings element:
<appSettings file = "relative file name" />
but can be added to any configuration section to specify an external file for that section:
<CustomSection configSource="relative file name" />
When it comes to WCF though, unfortunately the configSource attribute doesn't work on the <system.serviceModel> section group, but luckily you can still apply it on the child config sections. See the reference link below for some examples.
Reference:
http://weblogs.asp.net/cibrax/archive/2007/07/24/configsource-attribute-on-system-servicemodel-section.aspx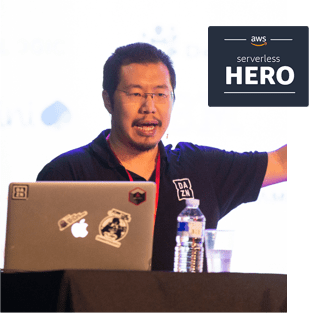 Yan Cui
I'm an AWS Serverless Hero and the author of Production-Ready Serverless. I have run production workload at scale in AWS for nearly 10 years and I have been an architect or principal engineer with a variety of industries ranging from banking, e-commerce, sports streaming to mobile gaming. I currently work as an independent consultant focused on AWS and serverless.
You can contact me via Email, Twitter and LinkedIn.
---
Further reading
Here is a complete list of all my posts on serverless and AWS Lambda. In the meantime, here are a few of my most popular blog posts.