Stumbled across ic#code's free ebook 'The fine art of commenting' this morning, it's from 2002 but everything still applies, you can download it here.
The book covers commenting in general and not just C#, but in relation to C# here's the list of the predefined xml tags you can use in comments (something I have to search every time..):
| | |
| --- | --- |
| <c> | Marks a part of a comment to be formatted as code |
| <code> | As above, but multiline |
| <example> | For embedding examples in comments, usually uses <c> |
| <exception>* | Documents an Exception class |
| <include>* | Includes documentation from other files |
| <list> | A list of <term>s defined by <description>s |
| <para> | Structures text blocks, e.g. in a <remark> |
| <param>* | Describes a method parameter |
| <paramref>* | Indicates that a word is used as reference to a parameter |
| <permission>* | Gives the access permissions to a member |
| <remarks> | For overview of what a given class or other type does |
| <returns> | Description of the return value |
| <see>* | Refers to a member or field available |
| <seealso>* | As above, but displays a 'See also' section |
| <summary> | A summary of the object |
| <value> | Describes a property |
* validated by the C# compiler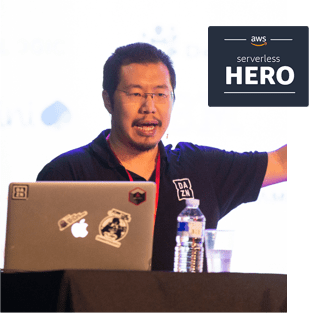 Yan Cui
I'm an AWS Serverless Hero and the author of Production-Ready Serverless. I have run production workload at scale in AWS for nearly 10 years and I have been an architect or principal engineer with a variety of industries ranging from banking, e-commerce, sports streaming to mobile gaming. I currently work as an independent consultant focused on AWS and serverless.
You can contact me via Email, Twitter and LinkedIn.
---
Further reading
Here is a complete list of all my posts on serverless and AWS Lambda. In the meantime, here are a few of my most popular blog posts.