In C#, it's possible to combine two delegates, A and B to create a new multicast delegate, C: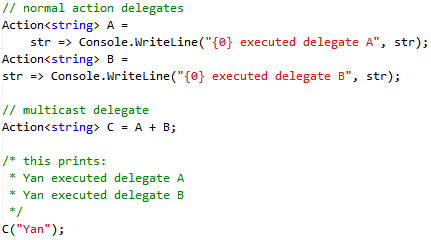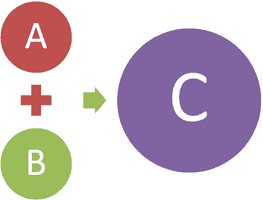 When the multicast delegate is executed, the combined delegates are executed in order as you can see from the example above. But before you can start mix and matching your delegates like a kid in a candy store, there is however, the small matter of having to keep the CLR happy. You see, only delegates of the same type can be combined, but and this is a BIG but, it is a runtime requirement that is not in line with the covariance support in C# 4.
For instance, this is legal in C# 4:

As far as the compiler is concerned this is fine, and it builds and runs, but when you try to invoke the multicast delegate you will get a runtime exception warning you that the delegates must be of the same type..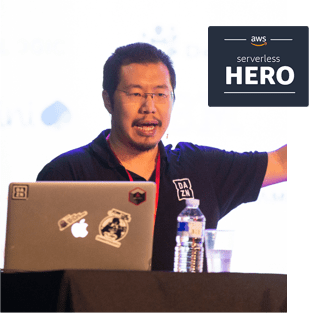 Yan Cui
I'm an AWS Serverless Hero and the author of Production-Ready Serverless. I have run production workload at scale in AWS for nearly 10 years and I have been an architect or principal engineer with a variety of industries ranging from banking, e-commerce, sports streaming to mobile gaming. I currently work as an independent consultant focused on AWS and serverless.
You can contact me via Email, Twitter and LinkedIn.
---
Further reading
Here is a complete list of all my posts on serverless and AWS Lambda. In the meantime, here are a few of my most popular blog posts.