It's tak­en days to put my new dev machine togeth­er, but total­ly worth it!
My old Core2Duo had a mea­gre Win­dow Expe­ri­ence Index (WEI) of 4.5:

The new sys­tem, with the help of a 120GB Cor­sair Force 3 GT SSD achieved a bumper 7.9 on both HD and RAM per­for­mance! Over­all, I'm only let down by my very rea­son­ably prized duo-DVI NVIDIA graph­ics card, but a WEI of 6.7 still rep­re­sents a mas­sive improve­ment. Visu­al Stu­dio now loads in the blink of an eye! :-D

After much research and con­sid­er­a­tion, I opt­ed for the NZXT Phan­tom full tow­er, which is a lit­tle big­ger than what I'm used to (I usu­al­ly go for mid-tow­ers). It looks great on the out­side and is very spa­cious on the inside, so plen­ty of room to work with..
The case has pret­ty good air flow (with 7-fan cool­ing includ­ing an option­al slot for a 200mm fan on the side) and one of the real­ly nice things I like about this case are the fan con­trols at the top of the case (see pic­ture below):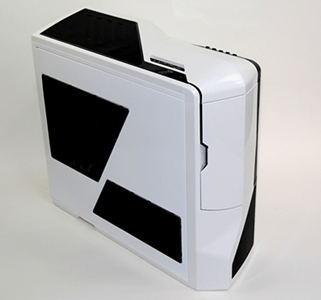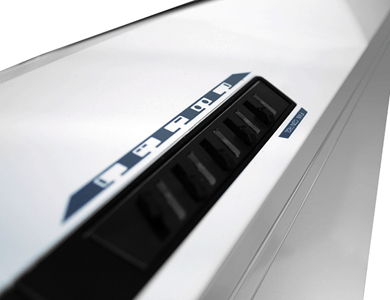 And once my LG 24″ mon­i­tor arrives I will final­ly hit the 3-screen sweet spot as sug­gest­ed by Mr Hansle­man, excit­ing times!