Hi, wel­come to anoth­er week­ly update!
We have released 3 new videos on my video course Pro­duc­tion-Ready Server­less!
I have record­ed the last chap­ter on canary deploy­ments, which should be with you short­ly. Remem­ber, whilst the course is still in the MEAP, you can get 40% off the face price using the code ytcui.
Welcome CloudZero as our sponsor for November!
It is my plea­sure to wel­come CloudZe­ro as spon­sor for this blog! Here's a mes­sage from CloudZe­ro to explain what they're build­ing and their vision for the future of Server­less.
CloudZero's plat­form pro­vides Finance and DevOps teams (FinD­e­vOps) with rapid feed­back of oper­a­tional cost and appli­ca­tion per­for­mance in AWS, enabling teams to work togeth­er in ways not pos­si­ble before, focus­ing on cost as an oper­a­tional met­ric.

Our plat­form auto­mat­i­cal­ly ana­lyzes your cloud envi­ron­ment and visu­al­izes the state and cost of your cloud's oper­at­ing per­for­mance in real-time. With cost as an oper­a­tional met­ric CloudZe­ro can visu­al­ize your infra­struc­ture with­in the con­text of cost.

At CloudZe­ro we believe that the new world is where the cloud is the com­put­er and the cloud provider is the OS. We also believe that cloud com­put­ing is more than just FaaS (Func­tions as a Ser­vice), cloud com­put­ing encom­pass­es a broad spec­trum of ser­vices. We sup­port 100% server­less appli­ca­tions as well as appli­ca­tions that span the tech­nol­o­gy spec­trum from EC2 to plat­form ser­vices to Lamb­da. CloudZe­ro sup­ports your sys­tems of today and tomor­row, regard­less of where you are on the spec­trum.

We will be at AWS re:Invent 2018 — vis­it us at Booth #715!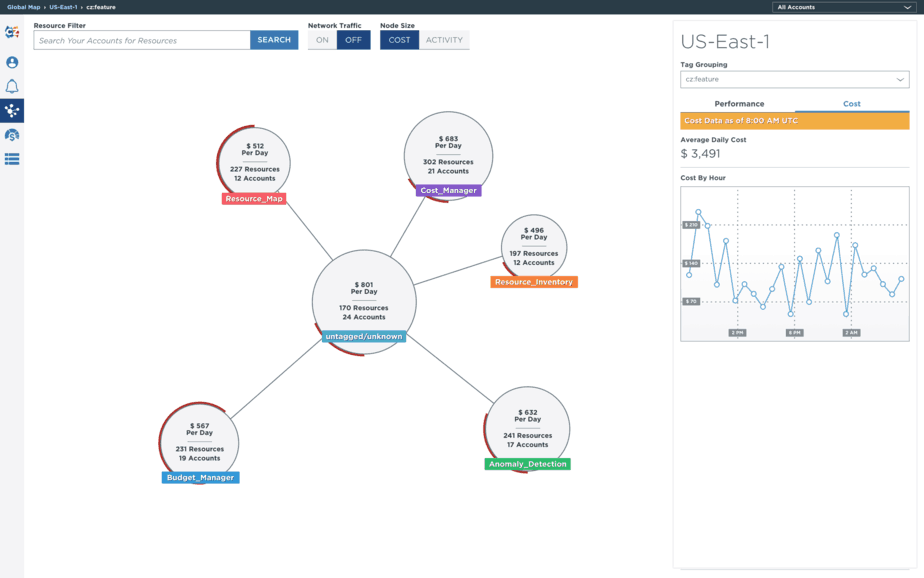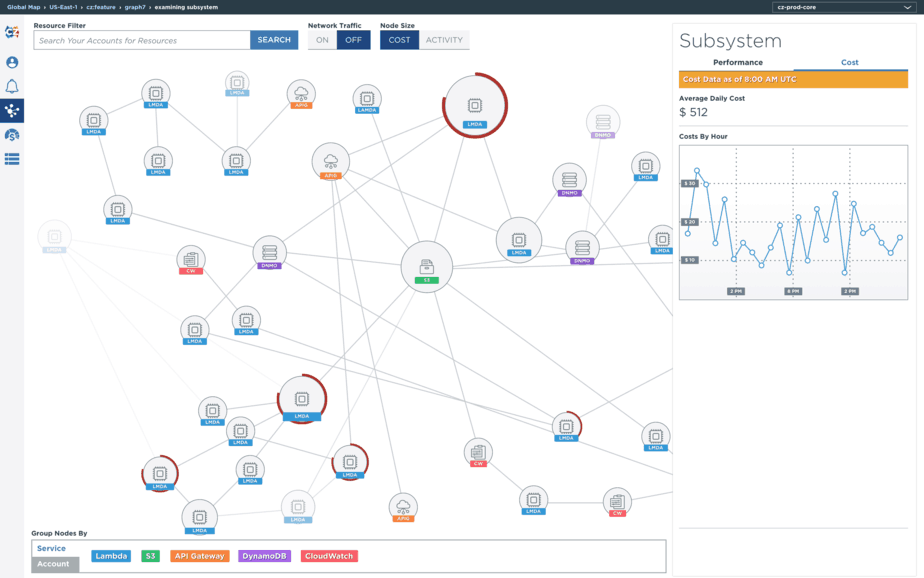 Presentations
It's been a busy two weeks — I joined Jere­my Daly and Corey Quinn for Epsagon's launch webi­nar, and spoke at CodeMesh, Server­less Com­put­ing Lon­don and Build­Stuff.
AWS Announcements
Lamb­da dou­bles pay­load size lim­it for async invo­ca­tions from 128MB to 256MB.
API Gate­way intro­duced tiered pric­ing so the cost per mil­lion requests drops as your usage goes up.
You can now set account-lev­el pol­i­cy to block pub­lic access to S3 objects. This is use­ful when you have a ded­i­cat­ed AWS account for your data lake (a rec­om­mend­ed prac­tice), where you can guard against acci­den­tal data expo­sure at the account lev­el.
AWS announced a new Milan region for 2020.
Secrets Man­ag­er has improved the con­sole expe­ri­ence, let­ting you tag secrets, etc. Use­ful, but ulti­mate­ly you prob­a­bly shouldn't be using the con­sole to pro­vi­sion secrets IMHO, espe­cial­ly as you can now use Cloud­For­ma­tion to pro­vi­sion secrets in Secrets Man­ag­er.
Guard­Du­ty adds three new threat detec­tions, includ­ing detec­tion of EC2 instances sus­pect­ed to doing bit­coin min­ing!
SNS adds serv­er-side encryp­tion sup­port! Yay!!
There is a new fea­ture for Cloud­For­ma­tion to detect when resource con­fig­u­ra­tions have drift­ed from the CF tem­plate — often result of man­u­al changes to the envi­ron­ment.
Auro­ra Server­less is avail­able in nine new regions includ­ing many regions in Asia, as well as Lon­don and Frank­furt.
EC2 has added a range of AMD-pow­ered instance types.
You can now con­fig­ure AWS Cost and Usage reports to be sent direct­ly to a S3 buck­et so you can eas­i­ly query them (you'll still need an AWS Glue crawler to crawl the buck­et) with Athena.
It's now eas­i­er to do cross-region deploy­ment with Code­Pipeline.