As the curtain draws on 2018, let's a look back at what I have been up to this year.
On public speaking
It's been a crazy year for me in terms of public speaking. I had a whopping 64 public speaking engagements in 2018, that took me to 22 cities in 10 countries. I spoke at re:invent 2018 and gave my first keynote talks at ServerlessDays Tel Aviv and Milan. That said, it's a lot of travelling in one year.. Although none of my friends believe me, I'm definitely cutting down on travelling in 2019!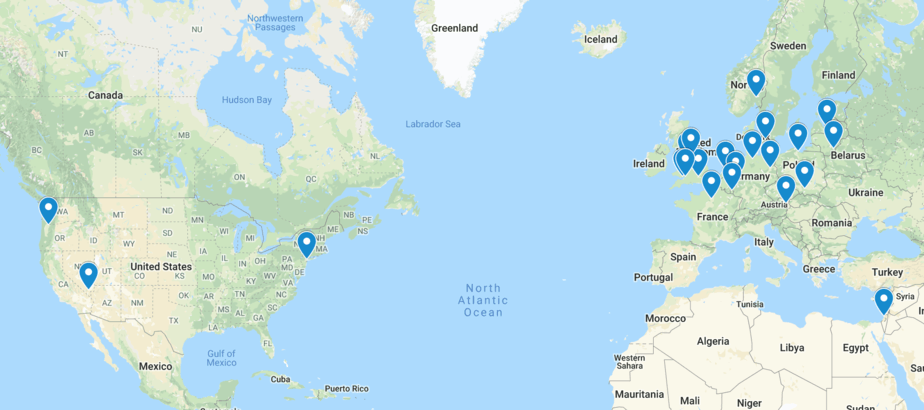 On writing
Once again, thank you all for your continued support and readership. In 2018, my content received a total of 850,000 views across this blog and on medium. In addition, I have also written guest posts as a freelancer for several vendors in the serverless space. I have produced contents for Binaris, Epsagon, Logz.io and Serverless Inc, expect more to come in 2019 as I transition to a career as an independent consultant.
You can find all my content on serverless and AWS Lambda in one place here.
In addition to writing a lot of contents on serverless, I have also made some big changes on this blog itself. Back in March I moved to the Shifter platform so this blog is now powered by serverless technologies!
I have also moved to a sponsorship model and removed all the ads from this blog. I'm humbled and honoured by the amount of interests shown in this blog. Big thanks goes to our sponsors in 2018 to help me keep this blog going – TotalCloud, Epsagon, IOPipe, Binaris and CloudZero.
In January, we will also welcome Protego as sponsor. If you're interested in sponsoring this blog and reach out to ~30k unique visitors each month, then please visit this page to read about the sponsorship package and to get in touch with me.
On video courses
It's been 12 months in the making, but I have finally finished my video course with Manning – Production-Ready Serverless. We were motivated to produce this course because we found there are lots of getting started courses out there but there's a lack of structured materials on how to go beyond the basics. So far the feedback from students have been great, and it's heartwarming to hear so many of you have found value in what we have produced!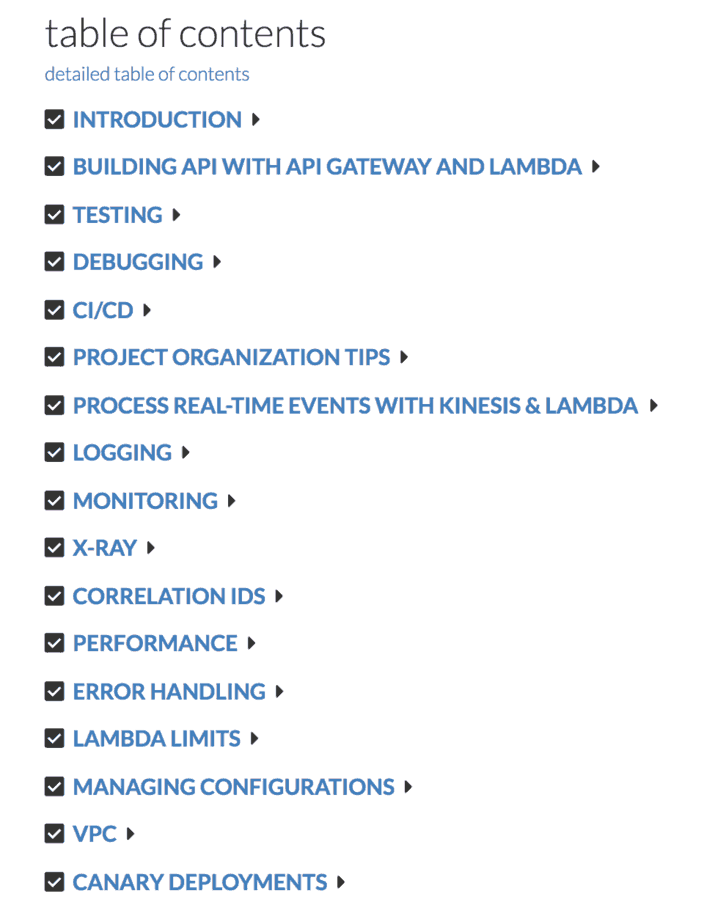 Quite a few of you have asked about what other courses I will produce in the future. I have been thinking about that for a while too, and am working on something with my friend Ant Stanley for 2019. Hopefully we will have something to announce at ServerlessDays Cardiff at the end of January!
On DAZN
I joined DAZN as a principal engineer in 2018 and it's been quite a ride. Me and my friend Luca did an episode with Software Engineering Daily on DAZN, have a listen here.
I have been heavily involved with recruitment at DAZN and defined our formula for the interview process. When I joined in April, we had only 1 full-time backend engineer in the London office and overly reliant on external consultancies. We were struggling to attract candidates, despite being easily the biggest unicorn in the UK (we own $4B+ in streaming rights alone!). Through a lot of hardwork by a lot of people, we have totally turned recruitment around. Today, we have 3 teams of backend engineers in London, and have added Leeds and Amsterdam as development centres.
Amsterdam in particular, has been a huge success. Since the Amsterdam office opened in September, we have grown to 30 full-time employees in less than 3 months whilst maintaining a high standard.
The business side of things are also going strong. When DAZN launched in Italy back in August, we had over a million signups for the opening weekend of Serie A and we accounted for 50% of the internet traffic that weekend! Since then we have also expanded into the US with boxing, and soon we will launch in both Spain and Brazil in early 2019.
On going independent
Things are going well at DAZN, but for a while now there's this voice in the back of my mind telling me to go independent and focus more on serverless. So in 2019, I'm transitioning to a reduced role at DAZN which allows me to spend some of my time as an independent consultant and help companies go faster and deliver more by making the most of AWS.
My entire career to date has been driven by two simple missions:
To share my experience and help others. This has reflected in my blogging, speaking and video course(s).
To learn about different domains and use technology to solve their challenges. This has reflected in my career choices where I have worked in a different domain at every hop – banking, gaming, social networks, e-commence, and now sports streaming.
As an independent consultant I will be able to work with clients from vastly different domains and make telling impacts in their organizations. If you want to have a conversation about your projects and challenges you are facing, please contact me via this page.
See you in 2019
So that's my summary of a rather busy 2018, hope to see you guys in 2019!