After more than a month's work we're finally in a position to put Bingo.Net into public beta!! Come join in the fun at:
Go on, try it out, let us know what you think, your feedbacks are much appreciated! :-D Oh, and if you see any bugs in the game, be sure to let me know so we can fix them!
What is it?
It is a multi-platform, synchronous multi-player Bingo game, currently only available on Facebook, but other platforms such as MySpace will be supported soon!
About the game
Once you are in the game, you'll have a number of game rooms which you can join, some of which are locked until you have played a certain number of games. Each room has an associated ticket cost, in the more expensive rooms we will also run a progressive jackpot which is seeded and incremented after each game until someone is lucky enough to win the Bingo within a certain number of balls suitable for the current pattern!
Each game is assigned a Pattern, and balls are called out every couple of seconds, and to win the Bingo, you need all the numbers on your Bingo card which are part of the pattern to be called.
Right now, we only support the standard 75-ball Bingo game, and a game ends as soon as there is a winner in the game. There can be multiple winners in one game if more than one player wins Bingo on the same ball, the winnings (game jackpot + progressive jackpot) will be shared equally amongst the winners.
Bingo cards can be purchased in strips of 6, your Bingo cards are daubed automatically, and sorted by the number of numbers you have 'to go' on the card.
Here are some in-game screenshots:
| | |
| --- | --- |
| Welcome Screen | Lobby Screen |
| | |
| Game Screen | Waiting/Chat Screen |
| | |
| Winners Popup | Awards Screen |
| | |
Enjoy what you're reading? Subscribe to my newsletter and get more content on AWS and serverless technologies delivered straight to your inbox.
---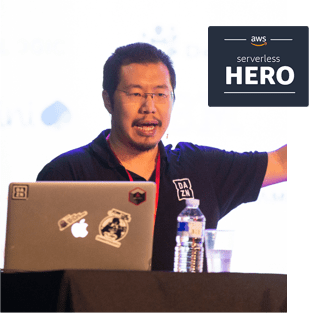 Yan Cui
I'm an AWS Serverless Hero and the author of Production-Ready Serverless. I have run production workload at scale in AWS for nearly 10 years and I have been an architect or principal engineer with a variety of industries ranging from banking, e-commerce, sports streaming to mobile gaming. I currently work as an independent consultant focused on AWS and serverless.
You can contact me via Email, Twitter and LinkedIn.
---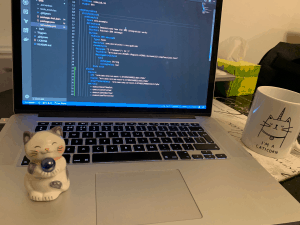 Check out my new course, Complete Guide to AWS Step Functions.
In this course, we'll cover everything you need to know to use AWS Step Functions service effectively. Including basic concepts, HTTP and event triggers, activities, design patterns and best practices.
---
Further reading
Here is a complete list of all my posts on serverless and AWS Lambda. In the meantime, here are a few of my most popular blog posts.