Presently sponsored by Serverless Guru:
Your guide to cloud excellence, helping you every step of your serverless journey, including team training, pattern development, mass service migrations, architecting, and developing new solutions.
Speak to a Guru today
.
You can find the current time in a different time zone using the TimeZoneInfo class.
To find all the available system time zones:

var timezones = TimeZoneInfo.GetSystemTimeZones();

From the returned values you can see the
So, if I want to find out what the time is in Amsterdam: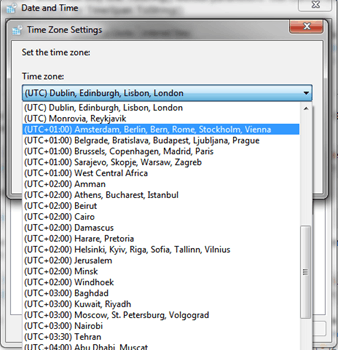 I can do this to get the time in HH:mm:ss format:

var timeZone = TimeZoneInfo.FindSystemTimeZoneById("W. Europe Standard Time");
string s = TimeZoneInfo.ConvertTime(DateTime.Now, timeZone).ToString("HH:mm:ss");