Problem
It can be seen that the number, 125874, and its double, 251748, contain exactly the same digits, but in a different order.

Find the smallest positive integer, x, such that 2x, 3x, 4x, 5x, and 6x, contain the same digits.
Solution

// check if two numbers are permutations of the same set of digits
let isPermutation number1 number2 =
    let str1 = number1.ToString().ToCharArray() |> Array.sort
    let str2 = number2.ToString().ToCharArray() |> Array.sort

    if str1.Length <> str2.Length then false
    else Array.forall2 (fun x y -> x = y) str1 str2

let answer =
    Seq.unfold (fun state -> Some(state, state + 1)) 1
    |> Seq.filter (fun n -> 
        [2..6] |> List.map (fun x -> x * n) |> List.forall (fun xn -> isPermutation xn n))
    |> Seq.head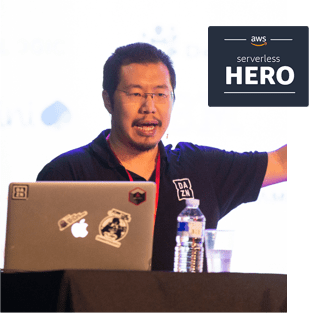 Yan Cui
I'm an AWS Serverless Hero and the author of Production-Ready Serverless. I have run production workload at scale in AWS for nearly 10 years and I have been an architect or principal engineer with a variety of industries ranging from banking, e-commerce, sports streaming to mobile gaming. I currently work as an independent consultant focused on AWS and serverless.
You can contact me via Email, Twitter and LinkedIn.
---
Further reading
Here is a complete list of all my posts on serverless and AWS Lambda. In the meantime, here are a few of my most popular blog posts.