You know how Visual Studio neatly collates all the relevant files (the XAML and the code behind file in this case) for you whenever you create a new user control or page in WPF:

needless to say, in any sizable UI project this makes life hell of a lot easier navigating through the solution!
However, the same support is sadly lacking for normal partial class files.. for instance, if I ever wanted to slice up my class into partial classes in separate files to better organize (and make perusing easier) a bloated class file:

Visual Studio by default doesn't collate the partial class files for you, but there's a quick and easy (albeit manual) way to do this yourself in a few steps:
1. unload the project and edit the .csproj file

2. edit the entries for the files you want to collate to add a DependentUpon child element, e.g.

3. save, and reload project

Voila!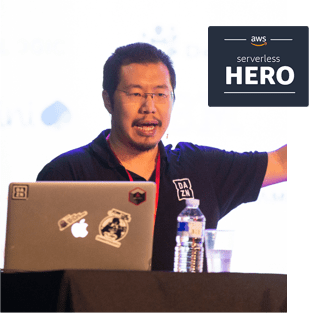 Yan Cui
I'm an AWS Serverless Hero and the author of Production-Ready Serverless. I have run production workload at scale in AWS for nearly 10 years and I have been an architect or principal engineer with a variety of industries ranging from banking, e-commerce, sports streaming to mobile gaming. I currently work as an independent consultant focused on AWS and serverless.
You can contact me via Email, Twitter and LinkedIn.
---
Further reading
Here is a complete list of all my posts on serverless and AWS Lambda. In the meantime, here are a few of my most popular blog posts.