Problem
A common security method used for online banking is to ask the user for three random characters from a passcode. For example, if the passcode was 531278, they may ask for the 2nd, 3rd, and 5th characters; the expected reply would be: 317.

The text file, keylog.txt, contains fifty successful login attempts.

Given that the three characters are always asked for in order, analyse the file so as to determine the shortest possible secret passcode of unknown length.
Solution
This problem is actually solved much easier by hand with pen and paper, but regardless here's a F# solution to the problem.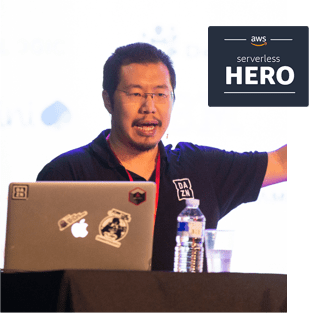 Yan Cui
I'm an AWS Serverless Hero and the author of Production-Ready Serverless. I have run production workload at scale in AWS for nearly 10 years and I have been an architect or principal engineer with a variety of industries ranging from banking, e-commerce, sports streaming to mobile gaming. I currently work as an independent consultant focused on AWS and serverless.
You can contact me via Email, Twitter and LinkedIn.
---
Further reading
Here is a complete list of all my posts on serverless and AWS Lambda. In the meantime, here are a few of my most popular blog posts.