To install Erlang on your Mac, follow these simple steps:
download the latest source file from the official Erlang site here.
open the Terminal
go to the folder where you've saved the .gz source file
run the following command: tar –xzf otp_src_R15B01.tar.gz (replace the filename with the name of the file you've downloaded)
then go into the unzipped folder in the Terminal, e.g. cd otp_src_R15B01
type in ./configure
then make
and finally sudo make install
voila, you're done!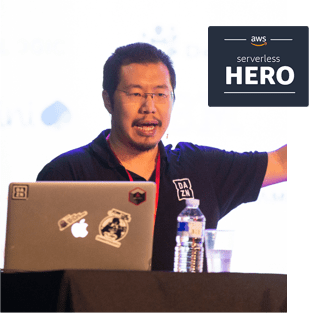 Yan Cui
I'm an AWS Serverless Hero and the author of Production-Ready Serverless. I have run production workload at scale in AWS for nearly 10 years and I have been an architect or principal engineer with a variety of industries ranging from banking, e-commerce, sports streaming to mobile gaming. I currently work as an independent consultant focused on AWS and serverless.
You can contact me via Email, Twitter and LinkedIn.
---
Further reading
Here is a complete list of all my posts on serverless and AWS Lambda. In the meantime, here are a few of my most popular blog posts.