I was recently invited to chat to the Mostly Erlang podcast about F#, with co-host Bryan Hunter, Fred Hebert (author of the excellent Learn You Some Erlang for Great Good!) and fellow F# addict Phil Trelford (author of many popular F# libraries such as TickSpec, Mini Rx and Foq).
It's always nice to talk about subjects around F# and Erlang, especially with crazy smart people like Bryan, Fred and Phil!
The show is now available on the Mostly Erlang site here, hope you enjoy it!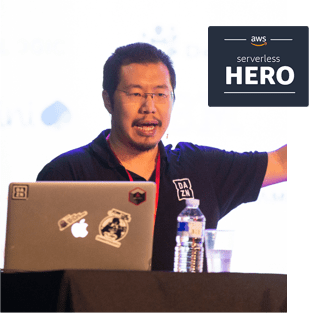 Yan Cui
I'm an AWS Serverless Hero and the author of Production-Ready Serverless. I have run production workload at scale in AWS for nearly 10 years and I have been an architect or principal engineer with a variety of industries ranging from banking, e-commerce, sports streaming to mobile gaming. I currently work as an independent consultant focused on AWS and serverless.
You can contact me via Email, Twitter and LinkedIn.
---
Further reading
Here is a complete list of all my posts on serverless and AWS Lambda. In the meantime, here are a few of my most popular blog posts.