Hot on the heels of mak­ing my first game with Dart and StageXL at the Lon­don Game­Craft 2013, I decid­ed to strike whilst the iron's hot and make a mini-game fea­tur­ing char­ac­ters from our MMORPG Here Be Mon­sters.
The result, is a whack-a-mole style game where the antag­o­nist is 'Meng the Ter­ri­ble' from the on-going Nan­jing sto­ry­line in the world of Here Be Mon­sters.
Your task is sim­ple, just whack him when­ev­er you see him poke his head out of the rab­bit holes!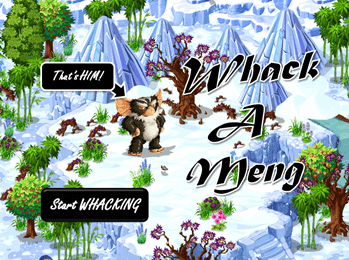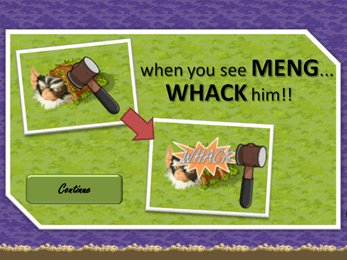 To progress through the lev­els, you need to whack Meng enough times before the time runs out, and in lat­er lev­els NPCs (oth­er mon­sters from the world of Here Be Mon­sters) will pass by the rab­bit holes. If you inten­tion­al­ly or acci­den­tal­ly end up whack­ing the NPCs they'll no only show you their dis­plea­sure but also deduct your cur­rent score!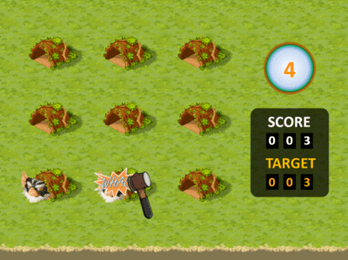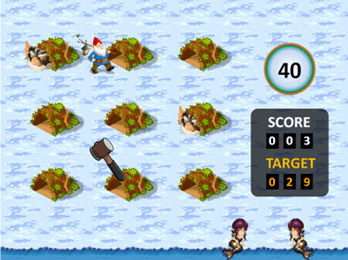 To show their sup­port for your quest to van­quish the evil doers in their world, the NPCs will give you some words of encour­age­ment at the end of each lev­el depend­ing on if you were able to accom­plish your tar­get.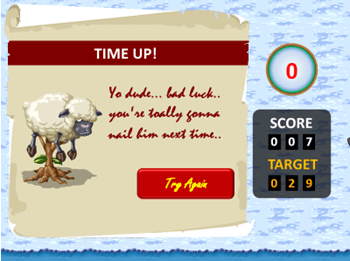 Whilst by far not my strong suit, I have thor­ough­ly enjoyed the asset pro­duc­tion aspect of mak­ing this game. Whilst I'm still very much a begin­ner and learn­ing plen­ty about Dart and StageXL, I have been pret­ty impressed by how pro­duc­tive they allow me to be in putting this game togeth­er so quick­ly on my own.
Links