Presently sponsored by Serverless Guru:
Your guide to cloud excellence, helping you every step of your serverless journey, including team training, pattern development, mass service migrations, architecting, and developing new solutions.
Speak to a Guru today
.
DISCLAIMER : as always, you should bench­mark against your pay­load and use case, the bench­mark num­bers I have pro­duced here is unlikely to be rep­re­sen­ta­tive of your use cases and nei­ther is any­body else's bench­mark numbers.
You can use the sim­ple test har­ness I cre­ated and see these exam­ple code to bench­mark against your par­tic­u­lar payload.
Binary Serializers
All serializers are updated to the current latest version.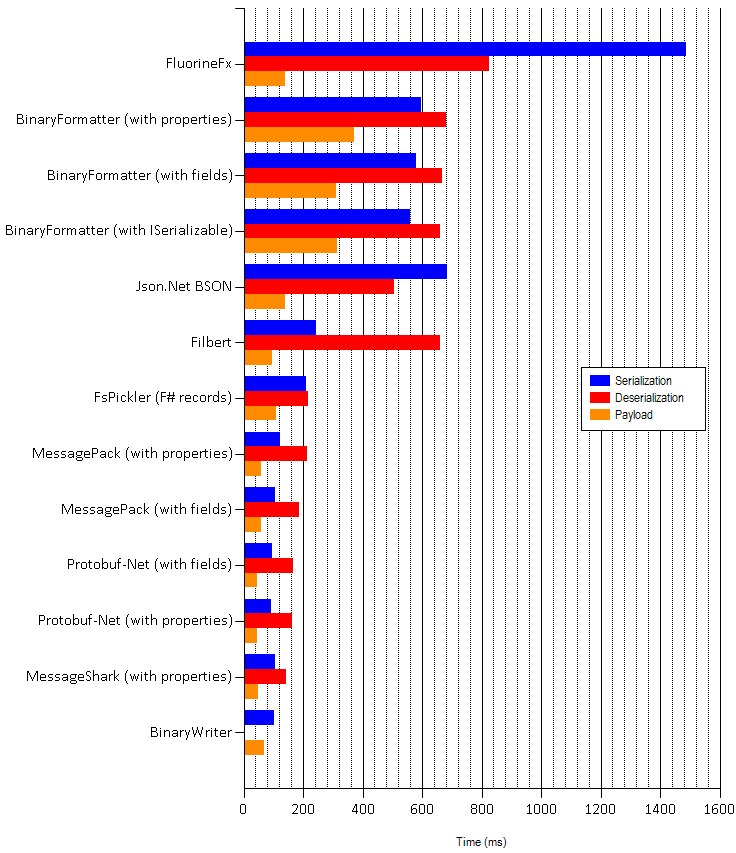 Versions tested:
| | |
| --- | --- |
| Protobuf-net | 2.0.0.668 |
| MessagePack | 0.1.0.2011042300 |
| FsPickler | 0.9.5-alpha |
| Filbert | 0.2.0 |
| Json.Net | 6.0.3 |
| FluorineFx | 1.2.4 |
JSON Serializers
FastJsonParser (which only supports deserialization and comes under the System.Text.Json namespace) was added to the mix, all other serializers are updated the current latest version.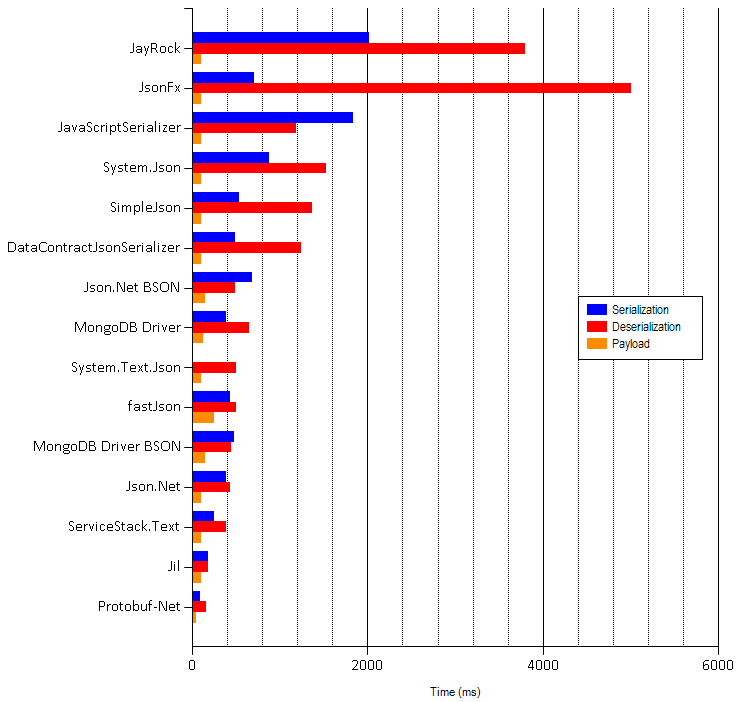 Versions tested:
| | |
| --- | --- |
| Jil | 1.5.0 |
| ServiceStack.Text | 4.0.22 |
| Json.Net | 6.0.3 |
| fastJson | 2.1.1.0 |
| MongoDB Drive | 1.9.1 |
| System.Json | 4.0.20126.16343 |
| System.Text.Json | 1.9.9.1 |
| JsonFx | 2.0.1209.2802 |
| JayRock | 0.9.16530 |