Whilst the official rebar documentation only covers usages on Unix, turns out it was really easy to get going on Windows too, even without resorting to installing and using cygwin.
Here's some quick steps:
clone the rebar repo
in the root of the repo, run bootstrap.bat (you'll need Erlang installed for this)
copy the generated rebar and rebar.cmd files to a folder on your PATH, I typically have a C:\tools folder for miscellaneous tools like this
From here on, you can resume the Getting Started guide to create your first rebar project.
Enjoy!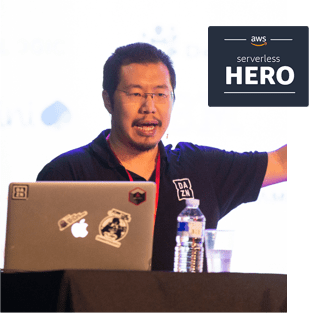 Yan Cui
I'm an AWS Serverless Hero and the author of Production-Ready Serverless. I have run production workload at scale in AWS for nearly 10 years and I have been an architect or principal engineer with a variety of industries ranging from banking, e-commerce, sports streaming to mobile gaming. I currently work as an independent consultant focused on AWS and serverless.
You can contact me via Email, Twitter and LinkedIn.
---
Further reading
Here is a complete list of all my posts on serverless and AWS Lambda. In the meantime, here are a few of my most popular blog posts.