DISCLAIMER : as always, you should bench­mark against your pay­load and use case, the bench­mark num­bers I have pro­duced here is unlikely to be rep­re­sen­ta­tive of your use cases and nei­ther is any­body else's bench­mark numbers.
You can use the sim­ple test har­ness I cre­ated and see these exam­ple code to bench­mark against your par­tic­u­lar payload.
Json.Net, ServiceStack.Text, MongoDB Drive and Jil were all updated to the latest version.
RpgMaker's NetJson serializer has also been added to the mix and the results are really impressive with a level of performance that's almost identical to protobuf-net!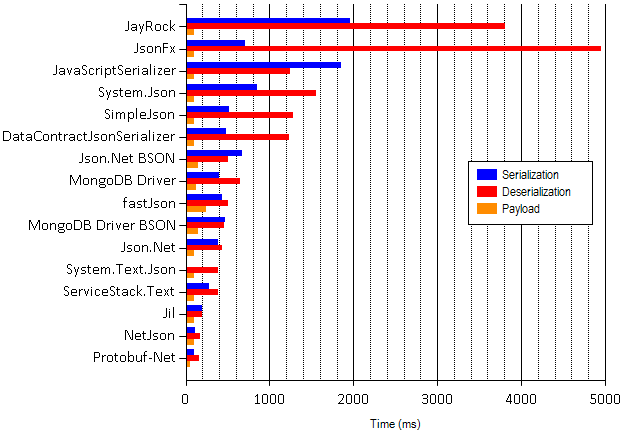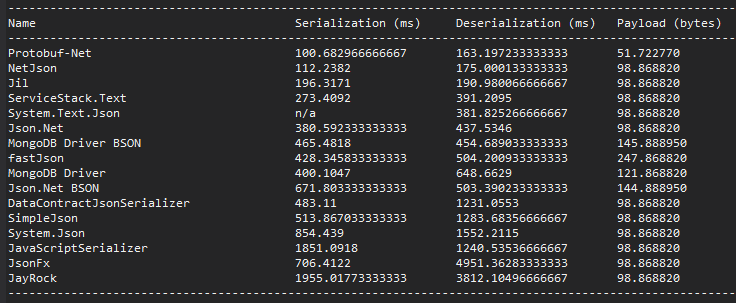 Versions tested:
| | |
| --- | --- |
| Jil | 1.7.0 |
| ServiceStack.Text | 4.0.24 |
| Json.Net | 6.0.4 |
| fastJson | 2.1.1.0 |
| MongoDB Drive | 1.9.2 |
| System.Json | 4.0.20126.16343 |
| System.Text.Json | 1.9.9.1 |
| JsonFx | 2.0.1209.2802 |
| JayRock | 0.9.16530 |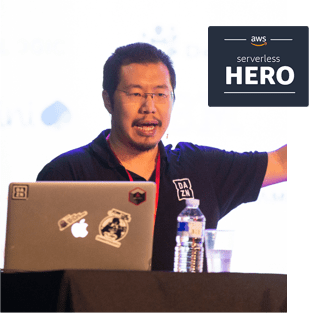 Yan Cui
I'm an AWS Serverless Hero and the author of Production-Ready Serverless. I have run production workload at scale in AWS for nearly 10 years and I have been an architect or principal engineer with a variety of industries ranging from banking, e-commerce, sports streaming to mobile gaming. I currently work as an independent consultant focused on AWS and serverless.
You can contact me via Email, Twitter and LinkedIn.
---
Further reading
Here is a complete list of all my posts on serverless and AWS Lambda. In the meantime, here are a few of my most popular blog posts.