Hey guys, just wanted to drop a quick note to let you know that I have recently joined JUST EAT as a Principle Engineer, since some of you have been asking on LinkedIn and at conferences.
For those of you based in UK and Europe you might have heard of us – we are the leaders in the online food delivery space, and have been expanding rapidly in the last couple of years. In fact, we're still actively looking for talented .Net developers to join us, and if you have experience with Xamarin then we definitely wanna hear from you! Check out our jobs page.
As a company, JUST EAT is very technology focused and amongst many perks everyone is entitled to a budget of £1000 + 5 days for training/conferences a year. And we also host many meetup events in our office near City Thameslink.
Keep an eye on our tech blog and github repo to see what we're up to. A few of us will also be attending BuildStuff this week so feel free to come talk to us. I'll be giving a new talk on 7 Ineffective Coding Habits Many F# Programmers Don't Have, as well as an introductory talk on Elm (with plenty of live coding), so hope to see you in Vilnius!
Enjoy what you're reading? Subscribe to my newsletter and get more content on AWS and serverless technologies delivered straight to your inbox.
---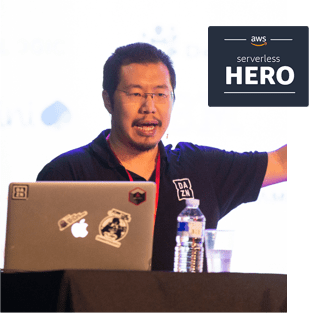 Yan Cui
I'm an AWS Serverless Hero and the author of Production-Ready Serverless. I have run production workload at scale in AWS for nearly 10 years and I have been an architect or principal engineer with a variety of industries ranging from banking, e-commerce, sports streaming to mobile gaming. I currently work as an independent consultant focused on AWS and serverless.
You can contact me via Email, Twitter and LinkedIn.
---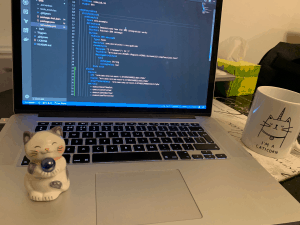 Check out my new course, Complete Guide to AWS Step Functions.
In this course, we'll cover everything you need to know to use AWS Step Functions service effectively. Including basic concepts, HTTP and event triggers, activities, design patterns and best practices.
---
Further reading
Here is a complete list of all my posts on serverless and AWS Lambda. In the meantime, here are a few of my most popular blog posts.