One interesting problem I read about as I prepare for various technical interviews is the so called Anagram Substring Search problem where it can be boiled down to the question "find all permutations of s within b".
Naturally, after all my endeavours with Project Euler and Advent of Code, I cast my mind to how I'd solve this in F#, and it turned out easier than I imagined 

The trick is that if you sort the characters in both strings alphabetically then you can leverage F#'s structural comparison for arrays to check if the two strings are anagrams. Essentially, you only need to answer the question "do the same characters exist in both strings?", and sorting both strings the same way lets you achieve that really easily.
Try it Yourself
Links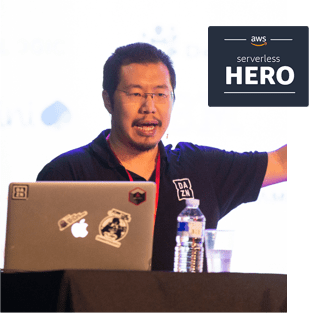 Yan Cui
I'm an AWS Serverless Hero and the author of Production-Ready Serverless. I have run production workload at scale in AWS for nearly 10 years and I have been an architect or principal engineer with a variety of industries ranging from banking, e-commerce, sports streaming to mobile gaming. I currently work as an independent consultant focused on AWS and serverless.
You can contact me via Email, Twitter and LinkedIn.
---
Further reading
Here is a complete list of all my posts on serverless and AWS Lambda. In the meantime, here are a few of my most popular blog posts.