All the videos from JeffConf Hamburg is now available on YouTube. You can also find slides and sketchnotes from the agenda page on their website.
There were a lot of good talks to pick from, but here are my top 3.
Simon Wardley : Why the Fuss about Serverless? (slides)
Admittedly I have seen various incarnations of this talk many times already but Simon keeps changing it up and honestly, there's always more you can learn from Simon.
If you want to learn more about Simon's mapping technique, he is writing book on mapping, and it's available for free on medium. Go read it here. There is also an instructor-lead online course here.
Anna Doubková : Gotchas in Serverless framework (slides)
Anna's talk is as practical as Simon's is inspirational. If you're using the Serverless framework, then you need to watch this to see the limits you'll likely run into in the near future. Many of these are not obvious at first sight, Anna's experience here can save you days of agony!
Danilo Poccia : Real-Time Serverless Back Ends with GraphQL (slides)
GraphQL is a pretty hot topic these days. AWS announced AppSync at re:invent 2017 and it makes building GraphQL APIs with Lambda even easier.
Siddharth Gupta wrote a very detailed article on building GraphQL APIs with AppSync and Lambda, it's worth a read.
Honourable Mentions
Like I said, there were many good talks to pick from and I couldn't include everything on here. Here are a few other talks that I really enjoyed:
Gillian Armstrong : conversational AI and serverless (slides)
Oliver Zeigermann : Serverless Machine learning (slides)
Lars Trieloff : Putting the F in FaaS: Functional composition in a Serverless World (slides)
I also gave a shorter version of my talk "Serverless in production, an experience report" at JeffConf, and here are the recording and slides for that.
Enjoy what you're reading? Subscribe to my newsletter and get more content on AWS and serverless technologies delivered straight to your inbox.
---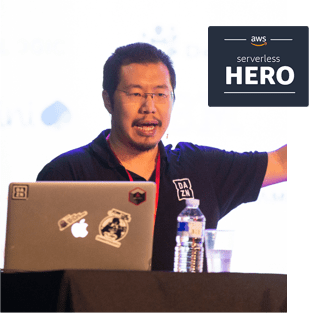 Yan Cui
I'm an AWS Serverless Hero and the author of Production-Ready Serverless. I have run production workload at scale in AWS for nearly 10 years and I have been an architect or principal engineer with a variety of industries ranging from banking, e-commerce, sports streaming to mobile gaming. I currently work as an independent consultant focused on AWS and serverless.
You can contact me via Email, Twitter and LinkedIn.
---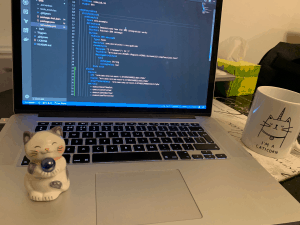 Check out my new course, Complete Guide to AWS Step Functions.
In this course, we'll cover everything you need to know to use AWS Step Functions service effectively. Including basic concepts, HTTP and event triggers, activities, design patterns and best practices.
---

Come learn about operational BEST PRACTICES for AWS Lambda: CI/CD, testing & debugging functions locally, logging, monitoring, distributed tracing, canary deployments, config management, authentication & authorization, VPC, security, error handling, and more.
You can also get 40% off the face price with the code ytcui.
---
Further reading
Here is a complete list of all my posts on serverless and AWS Lambda. In the meantime, here are a few of my most popular blog posts.