Presently sponsored by Serverless Guru:
Your guide to cloud excellence, helping you every step of your serverless journey, including team training, pattern development, mass service migrations, architecting, and developing new solutions.
Speak to a Guru today
.
Hi, welcome to another weekly update, which is sadly turning into more of a monthly update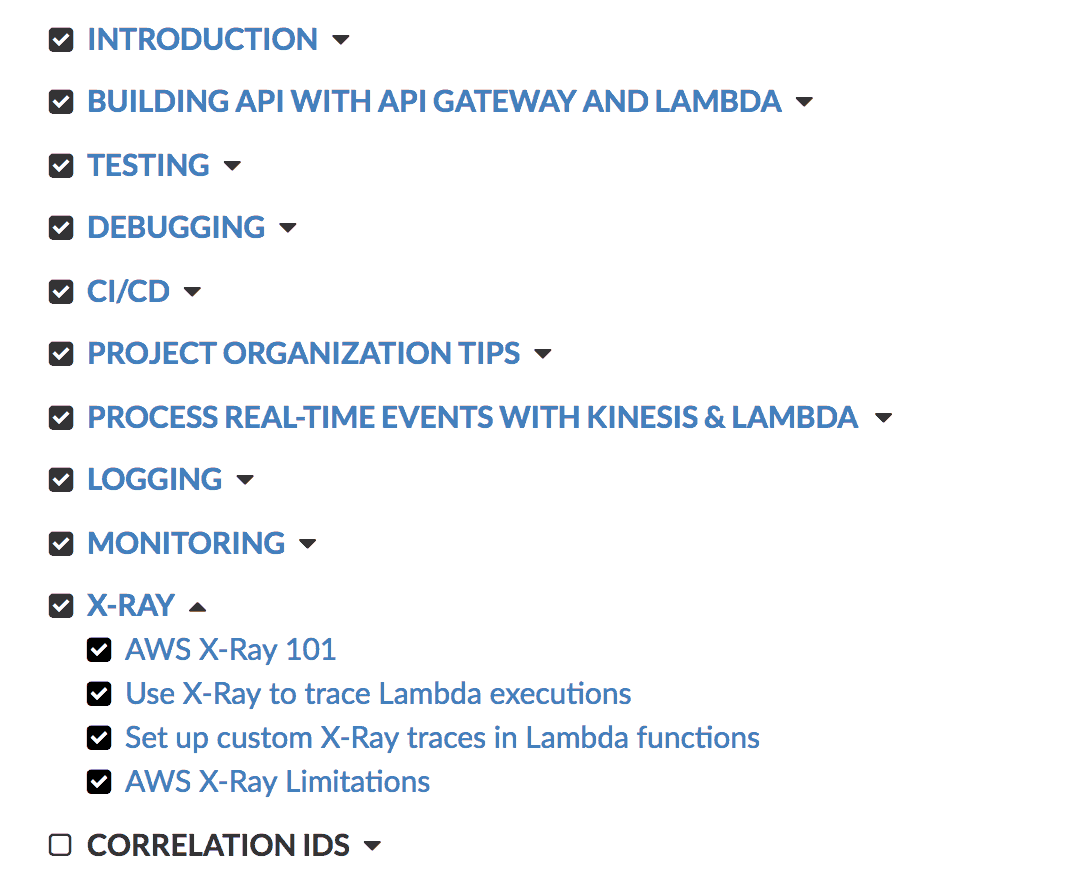 A new unit on X-Ray integration has been added to the MEAP (Manning Early Access Program) of my video course Production-Ready Serverless. After a brief hiatus, I'm back working on the next unit on correlation IDs.
Remember, whilst the course is still in the MEAP, you can get 40% off the face price using the code ytcui.
I'm considering turning this course into a classroom setting, so if you're interested in having me run this as a workshop later on in the year, then drop me a line via the Contact page.
New posts
How to migrate existing Monoliths to Serverless. I shared a guide on how you can migrate an existing monolith to serverless. I discussed organizational changes towards small, autonomous teams; how to identify service boundaries; how to organize your codebase; deployment frameworks, graceful migration, testing and resilience.
Auto-create CloudWatch alarms for APIs with Lambda. I shared a short ops automation technique to auto-create CloudWatch alarms whenever you deploy a new API with API Gateway. This way, you won't ever forget to add those all-important alarms!
Speaking engagements
I gave a new talk on the architectural changes that we're seeing with Serverless at the revived London API meetup last week.
Also last week, I was honoured to be one of the keynote speakers at ServerlessDays TLV where I delivered a new talk on applying the best parts of Microservices to Serverless. Recording of the talk (along with the other talks during the day) should be available on their website in the coming days.
Amazingly, that was my 25th speaking engagement this year… but I'm not quite ready to slow down just yet as it's conference season and I have a few more meetups/conferences coming up in the next few weeks:
If you're interested in having me speak about Serverless at your meetup or conference later on in the year, then drop me a line via this page.
So that's it for another weekly update, hope you guys have a good bank holiday Monday!