In a previous post we discussed how to auto-subscribe a CloudWatch Log Group to a Lambda function using CloudWatch Events. So that we don't need a manual process to ensure all Lambda logs would go to our log aggregation service.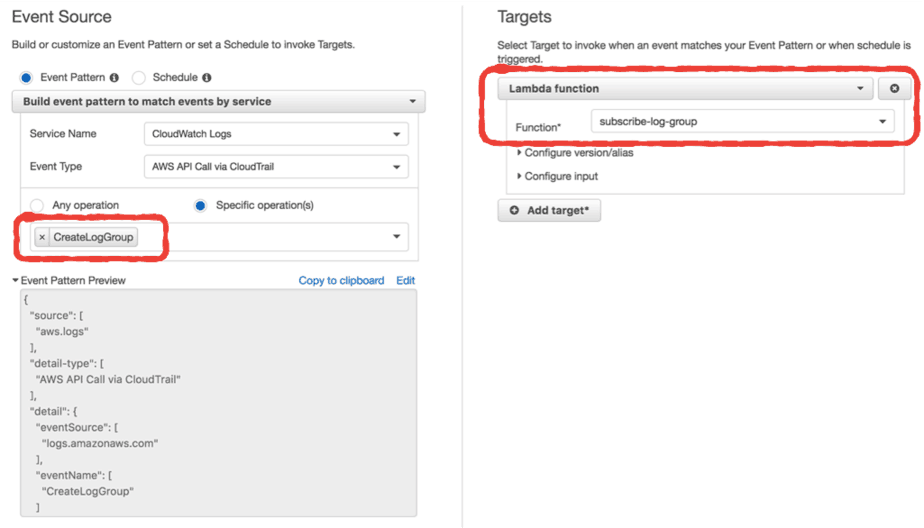 Whilst this is useful in its own right, it only scratches the surface of what we can do. CloudTrail and CloudWatch Events makes it easy to automate many day-to-day operational steps. With the help of Lambda of course ;-)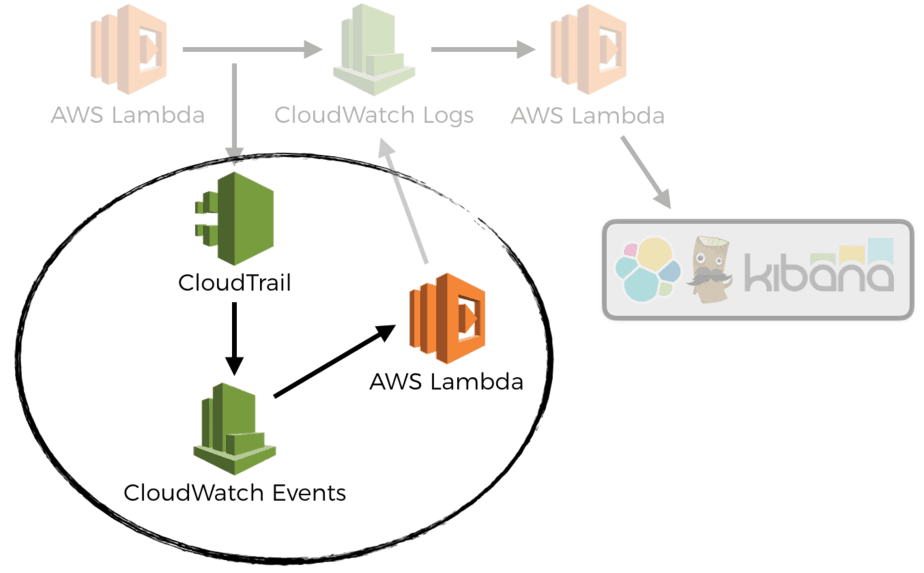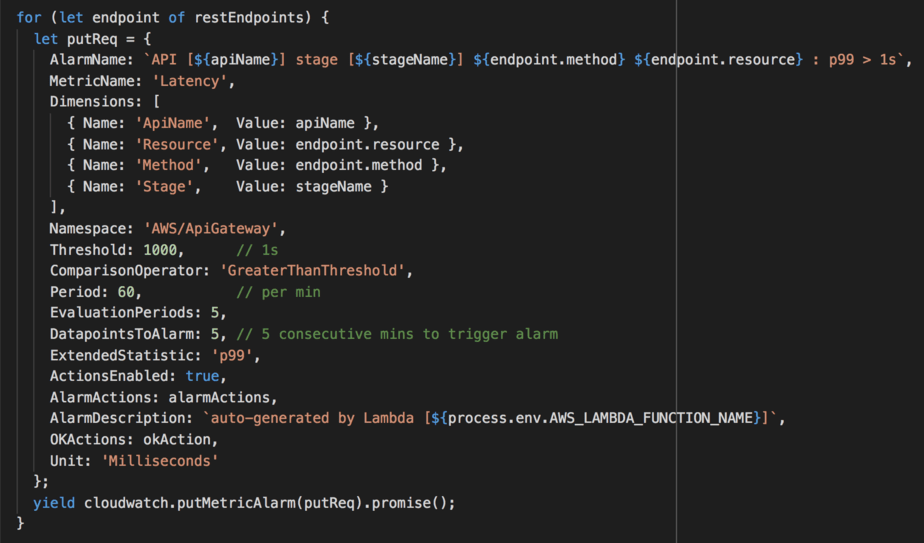 You can take this further, and have other Lambda functions to:
create

CloudWatch Alarms

for 5xx errors for each endpoint

create

CloudWatch Dashboard

for the API
So there you have it, a useful pattern for automating away manual ops tasks!
And before you even have to ask, yes I'm aware of
this
serverless plugin by the ACloudGuru folks. It looks neat, but it's
ultimately
still something the developer has to remember to do. That requires discipline. My experience tells me that you cannot rely on discipline, ever. 
Which is why, I prefer to have a platform in place that will generate these alarms
automatically
.