In a pre­vi­ous post we dis­cussed how to auto-sub­scribe a Cloud­Watch Log Group to a Lamb­da func­tion using Cloud­Watch Events. So that we don't need a man­u­al process to ensure all Lamb­da logs would go to our log aggre­ga­tion ser­vice.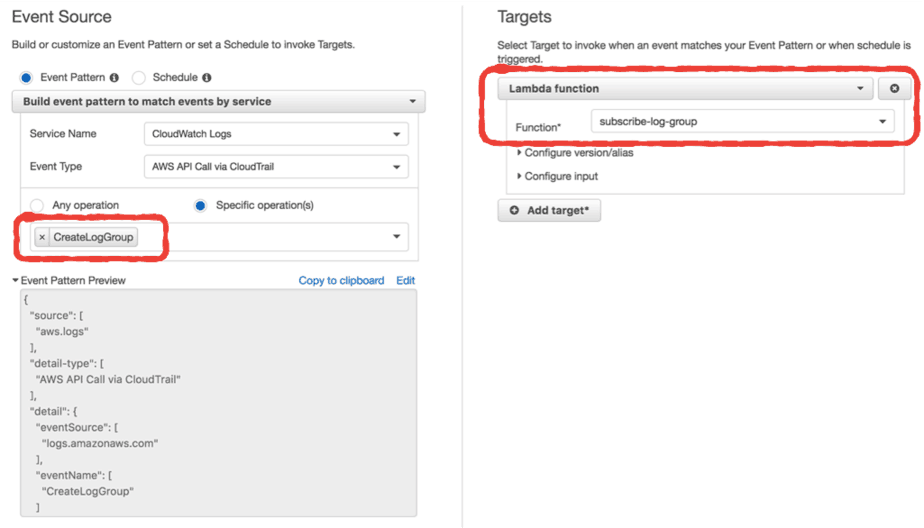 Whilst this is use­ful in its own right, it only scratch­es the sur­face of what we can do. Cloud­Trail and Cloud­Watch Events makes it easy to auto­mate many day-to-day oper­a­tional steps. With the help of Lamb­da of course ;-)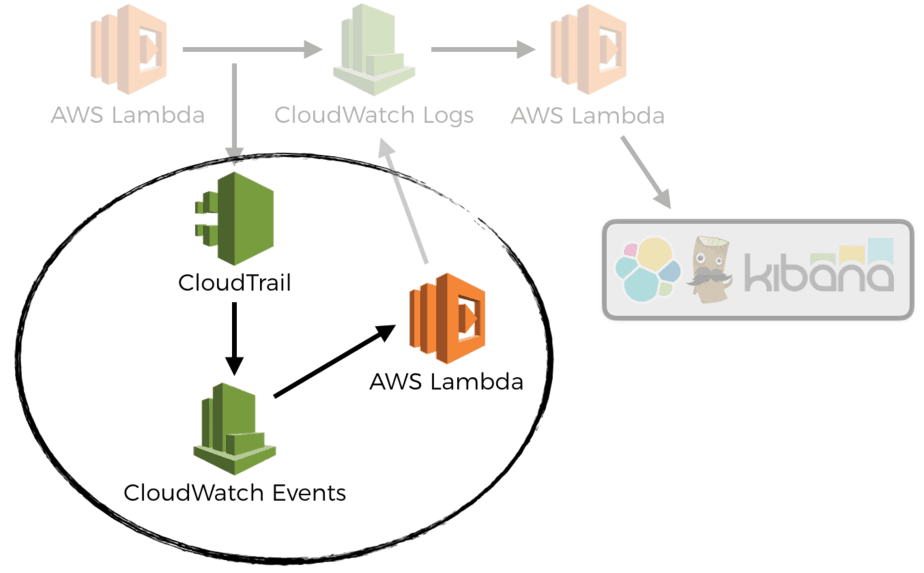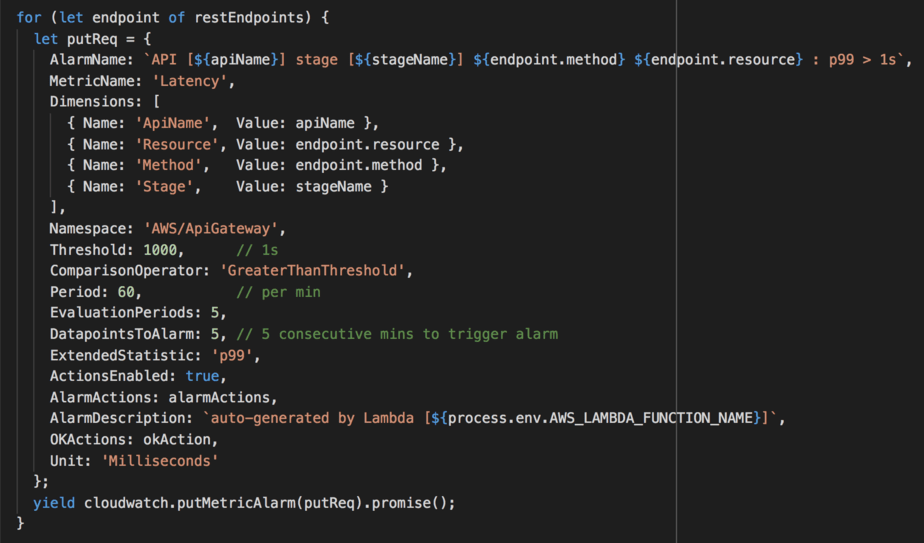 You can take this fur­ther, and have oth­er Lamb­da func­tions to:
cre­ate

Cloud­Watch Alarms

for 5xx errors for each end­point

cre­ate

Cloud­Watch Dash­board

for the API
So there you have it, a use­ful pat­tern for automat­ing away man­u­al ops tasks!
And before you even have to ask, yes I'm aware of
this
server­less plu­g­in by the ACloudGu­ru folks. It looks neat, but it's
ulti­mate­ly
still some­thing the devel­op­er has to remem­ber to do. That requires dis­ci­pline. My expe­ri­ence tells me that you can­not rely on dis­ci­pline, ever.
Which is why, I pre­fer to have a plat­form in place that will gen­er­ate these alarms
auto­mat­i­cal­ly
.