Hi, wel­come to the sec­ond edi­tion of my week­ly updates.
Come join me at DAZN

It's been a hec­tic first few weeks at DAZN for me. If you haven't heard about us, we're the Net­flix of Sports — an afford­able plat­form for stream­ing live sports. We are launched in 5 coun­tries, with many more to come pend­ing rights nego­ti­a­tions.
With mil­lions of sub­scribers already, we have a size­able tech­ni­cal chal­lenge on our hands to ensure we have a scal­able and resilient plat­form. The plat­form needs to sup­port mil­lions of sports fans tun­ing in to watch their favourite team play at the same time! We use a mix­ture of con­tain­er-based tech­nolo­gies (AWS ECS) and server­less (AWS Lamb­da) heav­i­ly.
I'm look­ing for senior engi­neers to join our team in Lon­don and help take DAZN to the next lev­el. If the tech­ni­cal chal­lenges sound inter­est­ing to you, then get in touch via the con­tact form. In terms of pro­file, this is what I'm look­ing for:
you have built back­end sys­tems that need to scale to thou­sands or even tens of thou­sands of con­cur­rent users
you have expe­ri­ence being on-call for sys­tems that you built, and diag­nos­ing live issues under pres­sure
you are famil­iar with prin­ci­ples of microser­vices, and com­mon pit­falls to avoid
you are no stranger to work­ing with pub­lic clouds — i.e. AWS, GCP or Azure
you enjoy get­ting your hands dirty and solv­ing chal­leng­ing prob­lems
you pre­fer not to "own com­plex­i­ty" unless it's absolute­ly nec­es­sary
you under­stand the trade­offs in the tech­ni­cal deci­sions you face, and you place smart bets
you are not afraid to chal­lenge the sta­tus quo, and you wel­come oth­ers to chal­lenge your deci­sions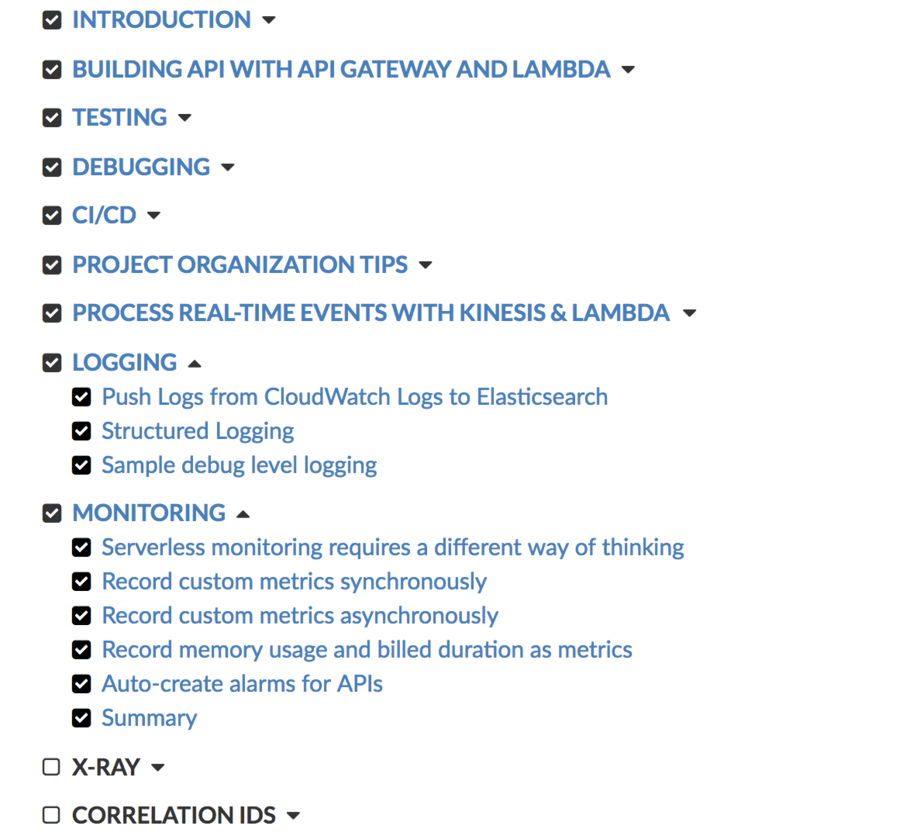 Two new units on log­ging and mon­i­tor­ing has been added to the MEAP (Man­ning Ear­ly Access Pro­gram) of my video course Pro­duc­tion-Ready Server­less. As we speak, I am fin­ish­ing off the next unit on using AWS X-Ray.
Remem­ber, whilst the course is still in the MEAP, you can get 40% off the face price using the code ytcui.
New posts
How to go all in with Server­less adop­tion. I shared a 10-step guide on how you can go all in with Server­less.
Server­less observ­abil­i­ty, what can you use out of the box? A thor­ough exam­i­na­tion of the first par­ty tools from AWS that we can use to build observ­abil­i­ty into our server­less appli­ca­tions. We looked at Cloud­Watch Logs, Cloud­Watch Met­rics and X-Ray. We dis­cussed their strengths and short­com­ings, and workarounds for cur­rent lim­i­ta­tions.
You need to sam­ple debug logs in pro­duc­tion. Whilst it's com­mon prac­tice to dis­able debug logs in pro­duc­tion to save cost, it leaves us with­out any debug mes­sages need­ed to debug prob­lems that arise in pro­duc­tion. Fol­low along with this post to see you can sam­ple debug mes­sages instead, so you always have some debug mes­sages.
How to do fan-out and fan-in with AWS Lamb­da. We dis­cussed how you can imple­ment the push/pull, or fan-out­/­fan-in mes­sag­ing pat­tern using AWS Lamb­da.
My top picks from Jef­f­Conf Ham­burg 2018.
Some good reads from this week
AWS shared tips for suc­cess: GDPR lessons learned.
Server­less Inc announced Server­less Com­po­nents, a way to cre­ate server­less appli­ca­tions using com­pos­able, high­er-order com­po­nents. This looks real­ly excit­ing, and on the face of it, more flex­i­ble than AWS's take with Server­less Appli­ca­tion Repos­i­to­ry.
Adri­an Horns­by shared how you can build a mul­ti-region, active-active back­end solu­tion using AWS Lamb­da, region­al API Gate­way, DynamoDB Glob­al Tables and Route53.
Har­vard Busi­ness Review pub­lished an arti­cle on why you shouldn't give cash per­for­mance bonus­es in a loss-mak­ing com­pa­ny.
A new arti­cle from TechTar­get reports that AWS Lamb­da cur­rent­ly holds 70% of the server­less mar­ket!
Server­less Inc shared how to man­age canary deploy­ments using the new Canary Deploy­ment Plu­g­in.
The­New­Stack pub­lished a post about Gloo, a func­tion gate­way that uni­fies lega­cy APIs, microser­vices and server­less.
Jef­f­Conf is no more. It was per­haps always too much of an inside joke in the first place.. Although the com­mu­ni­ty is still argu­ing over the def­i­n­i­tion of server­less, at least it's vague­ly under­stood by every­one. So I for one am hap­py that Jef­f­Conf has been Server­less­Days but still keeps the orig­i­nal spir­it of local, afford­able con­fer­ences for any­one inter­est­ed in server­less.
There are a whole bunch of Server­less­Days events pop­ping up in the next 12 months, and I'm hon­oured to be one of the keynote speak­ers at Server­less­Days Tel Aviv next month.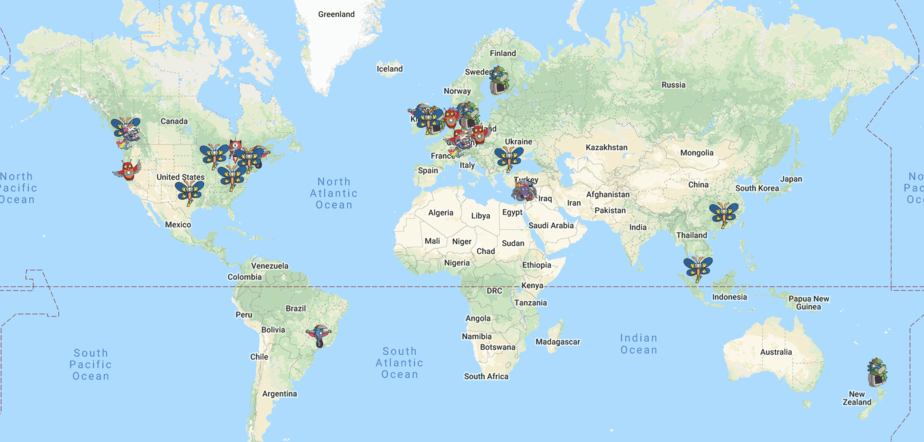 Alright, that's it for anoth­er week­ly update, see you next week!