You can become a serverless blackbelt. Enrol to my 4-week online workshop Production-Ready Serverless and gain hands-on experience building something from scratch using serverless technologies. At the end of the workshop, you should have a broader view of the challenges you will face as your serverless architecture matures and expands. You should also have a firm grasp on when serverless is a good fit for your system as well as common pitfalls you need to avoid. Sign up now and get 15% discount with the code yanprs15!
Hi, welcome to another weekly update!
We have released 4 new videos on my video course Production-Ready Serverless!
Remember, whilst the course is still in the MEAP, you can get 40% off the face price using the code ytcui.
I have also turned this course into a classroom setting, so if you're interested in having me run this as a workshop in your company, then drop me a line via the Contact page.
A few words from my friends at Build Circle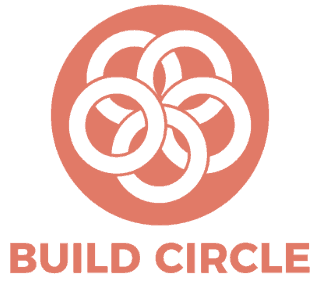 Build Circle are a software consultancy founded with a difference. Built upon a Software engineer culture that promotes engineering innovation and technical passion. We help companies achieve technical excellence from the bottom up, providing top quality software engineers backed by an unrivalled support network of engineering professionals. We excel at overcoming the technical issues faced by so many teams when working towards digital transformation. Our engineers can then help you implement agile methodologies without technical constraints being an issue.
New Posts
Serverless vs Containers. I wrote a guest post for Logz.io on the debate of serverless vs containers. I looked at the state of each and current adoption trends, and dived into the usual arguments of:
control vs responsibility
maturity of the ecosystem
vendor lock-in
And I gave my honest assessment of where I think the future is, and how I see the 2 paradigms developing.

AWS Announcements
AppSync now supports Aurora database as well as DynamoDB.
Good Reads
Another insightful Twitter thread from the one and only Simon Wardley.
A quick reminder by Rachel Dines on how S3 costs work.
A good Twitter thread from Alex DeBrie about Serverless framework plugins and when best to use them.
Jerry Hargrove (aka awsgeek) posted his notes on EKS!
Subscribe to my newsletter
---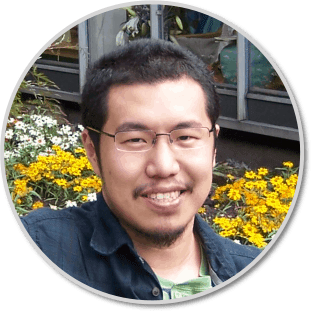 Hi, I'm Yan. I'm an AWS Serverless Hero and I help companies go faster for less by adopting serverless technologies successfully.
Are you struggling with serverless or need guidance on best practices? Do you want someone to review your architecture and help you avoid costly mistakes down the line? Whatever the case, I'm here to help.
---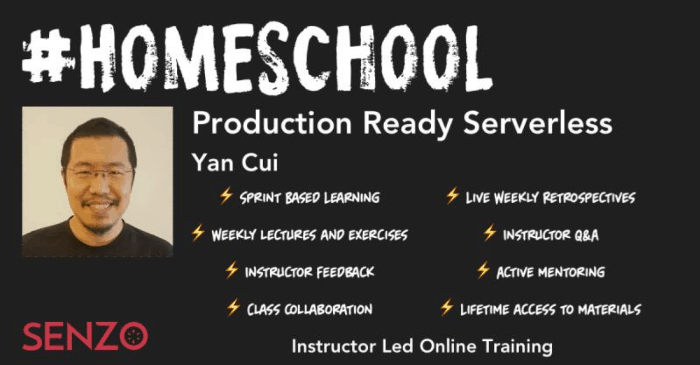 Skill up your serverless game with this hands-on workshop.
My 4-week Production-Ready Serverless online workshop is back!
This course takes you through building a production-ready serverless web application from testing, deployment, security, all the way through to observability. The motivation for this course is to give you hands-on experience building something with serverless technologies while giving you a broader view of the challenges you will face as the architecture matures and expands.
We will start at the basics and give you a firm introduction to Lambda and all the relevant concepts and service features (including the latest announcements in 2020). And then gradually ramping up and cover a wide array of topics such as API security, testing strategies, CI/CD, secret management, and operational best practices for monitoring and troubleshooting.
If you enrol now you can also get 15% OFF with the promo code "yanprs15".
---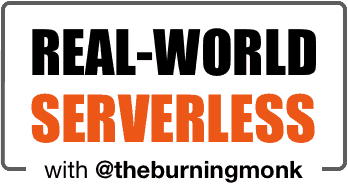 Check out my new podcast Real-World Serverless where I talk with engineers who are building amazing things with serverless technologies and discuss the real-world use cases and challenges they face. If you're interested in what people are actually doing with serverless and what it's really like to be working with serverless day-to-day, then this is the podcast for you.
---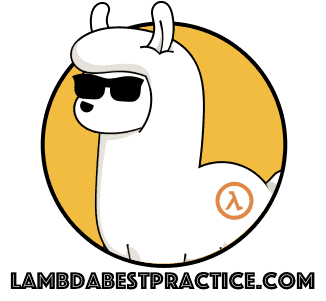 Check out my new course, Learn you some Lambda best practice for great good! In this course, you will learn best practices for working with AWS Lambda in terms of performance, cost, security, scalability, resilience and observability. We will also cover latest features from re:Invent 2019 such as Provisioned Concurrency and Lambda Destinations. Enrol now and start learning!
---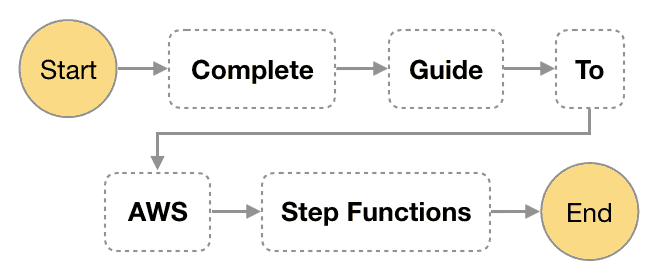 Check out my video course, Complete Guide to AWS Step Functions. In this course, we'll cover everything you need to know to use AWS Step Functions service effectively. There is something for everyone from beginners to more advanced users looking for design patterns and best practices. Enrol now and start learning!
---
Further reading
Here is a complete list of all my posts on serverless and AWS Lambda. In the meantime, here are a few of my most popular blog posts.