You can become a serverless blackbelt. Enrol to my 4-week online workshop Production-Ready Serverless and gain hands-on experience building something from scratch using serverless technologies. At the end of the workshop, you should have a broader view of the challenges you will face as your serverless architecture matures and expands. You should also have a firm grasp on when serverless is a good fit for your system as well as common pitfalls you need to avoid. Sign up now and get 15% discount with the code yanprs15!
Hi, welcome to another weekly update. This is my first update since moving to Amsterdam, and I have perhaps been indulging myself on Stroopwafel a little too much! Seriously, they're so good, and available everywhere!
Anyhow.. on with the update ;-)
New posts
Meet the family, the "other" AWS serverless services. In this post, I discussed the difference between serverless and function-as-a-service (or FAAS) and why serverless is more than just FAAS. We looked at a number of other AWS services (besides Lambda) that should also be considered serverless and how you can use them to build powerful applications without needing to manage servers.
Step Function as an ad-hoc scheduling mechanism. In this post, I followed up with previous instalments in the series and discussed Step Functions as an alternative approach for scheduling ad-hoc tasks. As always, we discussed the pros and cons of this approach, and how you might be able to mitigate some of the scaling limitations by combining Step Functions with other services.
AWS Lambda: how to share code between functions in a monorepo. In this post, I outlined how you can take advantage of a monorepo setup and share code without having to first publish them to a repository such as NPM. It's worth mentioning that, ease of code sharing shouldn't be your only consideration when choosing between a monorepo and one repo per service. Read here for my thoughts on monorepo vs one repo per service.
How to monitor Lambda with CloudWatch Metrics. In this post, I took a deep dive on CloudWatch Metrics and how you should use it to monitor our Lambda functions:
what metrics to pay attention to
limitations with CloudWatch Metrics
design considerations for dashboards
what alerts you should consider adding
Finally, a special shout out to Jefferson Frank, for being so kind as to include me in the list of top 7 AWS experts you should follow in 2019! I'm truly honoured to be amongst a list of esteemed colleagues, including the impressive Forrest Brazeal.
Speaking events
On July 11th, I'm going to be speaking at the AWS Connect event in Munich, organized by Jefferson Frank, about the "Journey to the cloud: the why and how of serverless". I will take you through our evolution from on-premise solutions, to running virtual machines in the cloud to serverless. I will also discuss the state of serverless – common misconceptions, challenges and where we're headed.
If you're in the area, then please come and join us for an evening of knowledge sharing, pizza and drinks! Registration is still open and tickets are free.
Now that I'm based in Amsterdam, I'm looking to engage with the local developer community. If you run a local meet up and is looking for talks on serverless or AWS then please get in touch. I'm also available as an independent consultant, so if you need help with adopting serverless technologies, then check out this page to see the services I offer and how we might be able to work together.
Public workshops
I'm running a one-day workshop on how to productionize a serverless application at this year's Full Stack Fest.
Creating APIs with API Gateway and Lambda
Real-time stream processing with Kinesis and Lambda
Authentication and authorization
Testing strategies
Local debugging
Continuous Integration, Deployment and Delivery
Project organization
Managing shared code and shared infrastructure
Log aggregation and monitoring
Distributed tracing using X-Ray
Performance and cost optimization
Error handling
Config management
Working with VPCs
Canary deployments
You can register for the workshop here, and get a 42% discount if purchased as part of your ticket to the main event.
Subscribe to my newsletter
---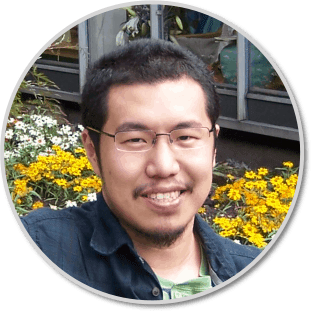 Hi, I'm Yan. I'm an AWS Serverless Hero and I help companies go faster for less by adopting serverless technologies successfully.
Are you struggling with serverless or need guidance on best practices? Do you want someone to review your architecture and help you avoid costly mistakes down the line? Whatever the case, I'm here to help.
---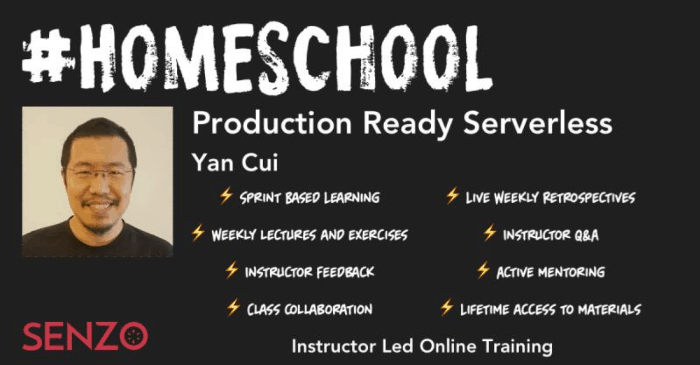 Skill up your serverless game with this hands-on workshop.
My 4-week Production-Ready Serverless online workshop is back!
This course takes you through building a production-ready serverless web application from testing, deployment, security, all the way through to observability. The motivation for this course is to give you hands-on experience building something with serverless technologies while giving you a broader view of the challenges you will face as the architecture matures and expands.
We will start at the basics and give you a firm introduction to Lambda and all the relevant concepts and service features (including the latest announcements in 2020). And then gradually ramping up and cover a wide array of topics such as API security, testing strategies, CI/CD, secret management, and operational best practices for monitoring and troubleshooting.
If you enrol now you can also get 15% OFF with the promo code "yanprs15".
---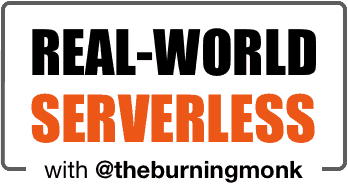 Check out my new podcast Real-World Serverless where I talk with engineers who are building amazing things with serverless technologies and discuss the real-world use cases and challenges they face. If you're interested in what people are actually doing with serverless and what it's really like to be working with serverless day-to-day, then this is the podcast for you.
---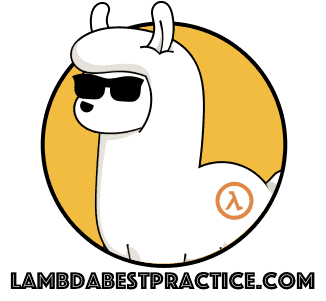 Check out my new course, Learn you some Lambda best practice for great good! In this course, you will learn best practices for working with AWS Lambda in terms of performance, cost, security, scalability, resilience and observability. We will also cover latest features from re:Invent 2019 such as Provisioned Concurrency and Lambda Destinations. Enrol now and start learning!
---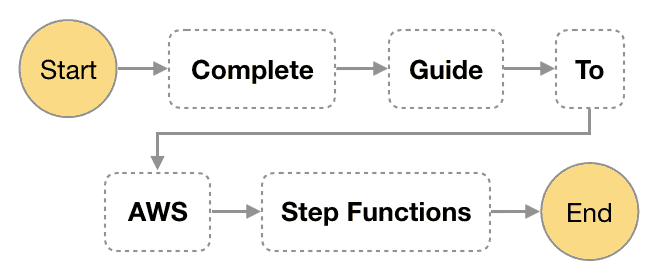 Check out my video course, Complete Guide to AWS Step Functions. In this course, we'll cover everything you need to know to use AWS Step Functions service effectively. There is something for everyone from beginners to more advanced users looking for design patterns and best practices. Enrol now and start learning!
---
Further reading
Here is a complete list of all my posts on serverless and AWS Lambda. In the meantime, here are a few of my most popular blog posts.