You can become a serverless blackbelt. Enrol to my 4-week online workshop Production-Ready Serverless and gain hands-on experience building something from scratch using serverless technologies. At the end of the workshop, you should have a broader view of the challenges you will face as your serverless architecture matures and expands. You should also have a firm grasp on when serverless is a good fit for your system as well as common pitfalls you need to avoid. Sign up now and get 15% discount with the code yanprs15!
Hi, welcome to another weekly update.
Real-World Serverless podcast
Inspired by what Jeremy Daly has been doing on ServerlessChats, I decided to take the plunge and start my own podcast too. I want to play to my strength as an independent consultant, and focus on the success and struggles of individual companies and share their serverless stories from the trenches.
So I'm excited to launch the Real-World Serverless podcast. The first episode is already out and has been played over 500 times in the first 3 days, so huge thanks to everyone who have shown an interest in the podcast. In this first episode, I spoke with Ricardo Espirito Santo to talk about Zoopla and how they're using serverless, their experience with it so far and the challenges they have experienced with serverless technologies.
If this sounds like something you're interested in, then go to realworldserverless.com and listen to the full episode, and follow us on Twitter @RealWorldSls for updates. We have some cracking episodes coming your way in the next few weeks including discussions with Joe Emison around monorepoes and a conversation about vendor lock-in with Moneyou, a Dutch bank based here in Amsterdam.
New posts
I wrote a two-part article for AWS Open Source blog on "24 open source tools for the serverless developer":
part 1 covers deployment frameworks, Serverless plugins and CLI tools
part 2 covers libraries and SAR apps
Over on the Lumigo blog, I also published a new post on the 5 reasons you should use EventBridge instead of SNS in your project. TL;DR – lots more targets, support for third-party partner events, content-based filtering, automated schema discovery and input transformation.
Talks
I gave a talk at the Frontend Developer Love conference in Amsterdam and talked about why Serverless gives frontend developers superpowers!
I gave the opening keynote at the first ever ServerlessDays Rome conference and talked about how we can use Serverless technologies to empower modern businesses and allow them to focus on their differentiating factors.
I ran a free webinar with CodeMotion on the common mistakes companies made when they first adopt serverless.
The session was recorded and available here:
Workshops
It's the last chance to sign up to my Production-Ready Serverless workshops next week in London and Amsterdam. If you're interested in joining us, here are the sign-up links:
If you can't make these dates, then don't worry, you can still catch me later in the year:
I have also reserved a number of diversity tickets for each of these events. Anyone from an underrepresented group in tech is invited to apply for this, including:
Women and other gender minorities of all expressions and identities
People of colour
Sexuality minorities, including asexual people
People with disabilities, both visible and invisible neurodiverse people
People with chronic illnesses or diseases
Religious and ethnic minorities
Age minorities (under 21, over 50)
People experiencing poverty
Caregivers of children or other dependents
People who have experienced trauma and its aftermath
People living with or recovering from substance abuse
To apply, visit the Eventbrite page for the event you want to attend and look for the application information in the FAQs.
AWS announcement
I don't share these anymore as many others (such as the @awswhatsnew Twitter account) do a much better job of aggregating them than me. But I want to share an update that many of you would be very excited about. CloudFront has massively improved the deployment time for CloudFront distributions (including Lambda@Edge)!
@TwippedTech We recently made changes that reduced the time to ~5 min consistently. We're not done yet as this continues to be a priority for us this year. When we say a config is deployed we reference p100 metrics; however, most edge locations are updated in seconds.

— Amazon CloudFront (@cloudfront) March 5, 2020
Thank you to my patrons
Finally, I want to give a shout out to my patrons:
Alexis, Andre Silva, Boseok In, Dome Jantaphat, Dragan Cabarkapa, Ebru Cucen, Efi Merdler-Kravitz, Hrafnkell Palsson, Jon Barber, Jonathan Kosgei, Ken Ng, Kevin Woods, Luis Gutierrez, Mark David McCreary, Marko @ Serverless Life, Michael Wills, Shawn MacIntyre, Tendies123, Will Saunders, Yinan Xue
Thank you guys so much for your continued support!
Subscribe to my newsletter
---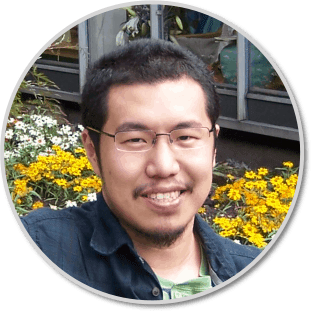 Hi, I'm Yan. I'm an AWS Serverless Hero and I help companies go faster for less by adopting serverless technologies successfully.
Are you struggling with serverless or need guidance on best practices? Do you want someone to review your architecture and help you avoid costly mistakes down the line? Whatever the case, I'm here to help.
---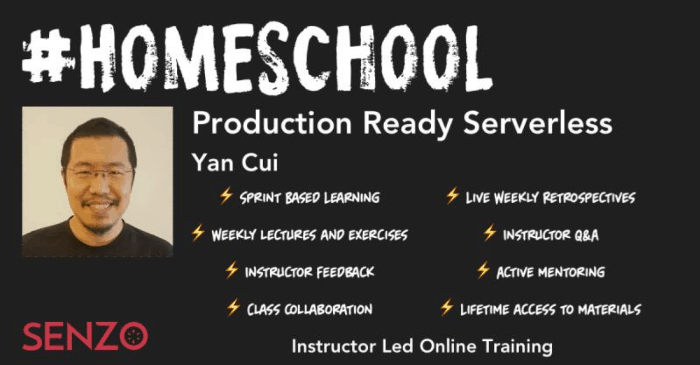 Skill up your serverless game with this hands-on workshop.
My 4-week Production-Ready Serverless online workshop is back!
This course takes you through building a production-ready serverless web application from testing, deployment, security, all the way through to observability. The motivation for this course is to give you hands-on experience building something with serverless technologies while giving you a broader view of the challenges you will face as the architecture matures and expands.
We will start at the basics and give you a firm introduction to Lambda and all the relevant concepts and service features (including the latest announcements in 2020). And then gradually ramping up and cover a wide array of topics such as API security, testing strategies, CI/CD, secret management, and operational best practices for monitoring and troubleshooting.
If you enrol now you can also get 15% OFF with the promo code "yanprs15".
---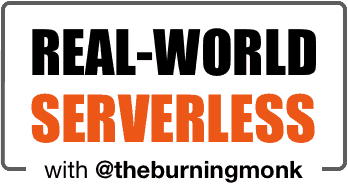 Check out my new podcast Real-World Serverless where I talk with engineers who are building amazing things with serverless technologies and discuss the real-world use cases and challenges they face. If you're interested in what people are actually doing with serverless and what it's really like to be working with serverless day-to-day, then this is the podcast for you.
---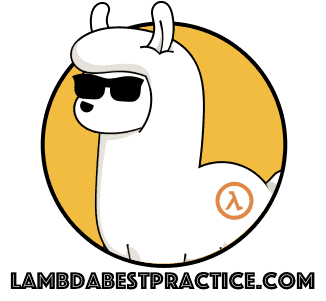 Check out my new course, Learn you some Lambda best practice for great good! In this course, you will learn best practices for working with AWS Lambda in terms of performance, cost, security, scalability, resilience and observability. We will also cover latest features from re:Invent 2019 such as Provisioned Concurrency and Lambda Destinations. Enrol now and start learning!
---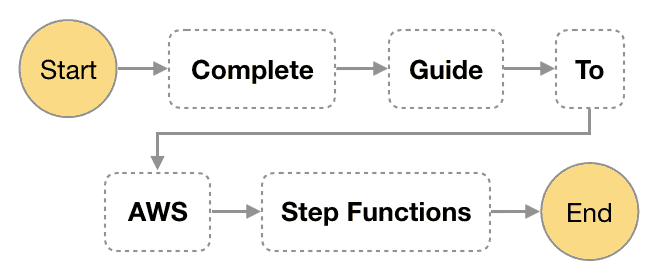 Check out my video course, Complete Guide to AWS Step Functions. In this course, we'll cover everything you need to know to use AWS Step Functions service effectively. There is something for everyone from beginners to more advanced users looking for design patterns and best practices. Enrol now and start learning!
---
Further reading
Here is a complete list of all my posts on serverless and AWS Lambda. In the meantime, here are a few of my most popular blog posts.