I'm excited to announce that my new podcast Real-World Serverless is LIVE!
It's a brand new podcast where I discuss real-world use cases and challenges with serverless technologies with engineers who are building stuff with them and get their stories from the trenches.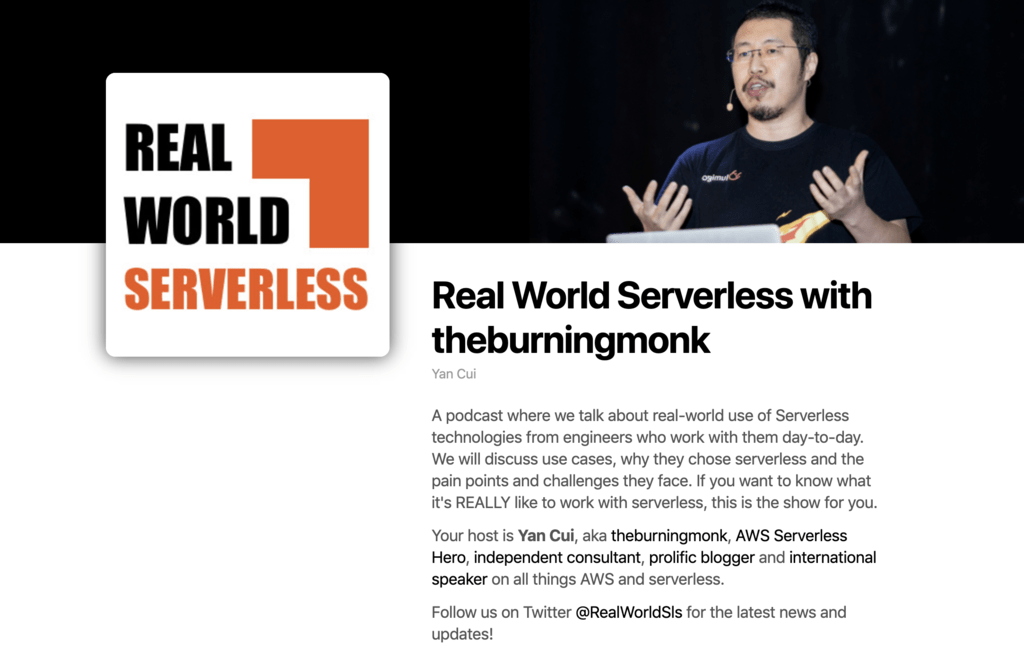 The first episode is already live, where I spoke with Ricardo Espirito Santo at Zoopla about the state of serverless adoption in their organization, why they decided to adopt serverless, the challenges they face and the areas where AWS can improve to make life better for their customers.
And next week, we'll have Joe Emison to talk about building a fully serverless insurance company with a small team, and his view on monorepos, hiring junior frontend devs and why GCP is falling behind AWS and MS in the cloud market.
On this podcast, you'll hear stories from companies from around the world on their journey to serverless and the joys and pains they experience along the way so we can all learn and move forward together. Give us a listen on realworldserverless.com and follow us on Twitter @RealWorldSls for updates.