One of the great thing about Nancy is that you can host it in pretty much everywhere, and that includes inside a console app! The documentations seems to be missing the self-hosting option however, but it's easy and only takes a minute.
First, create a console app and get the Nancy.Hosting.Self package from NuGet: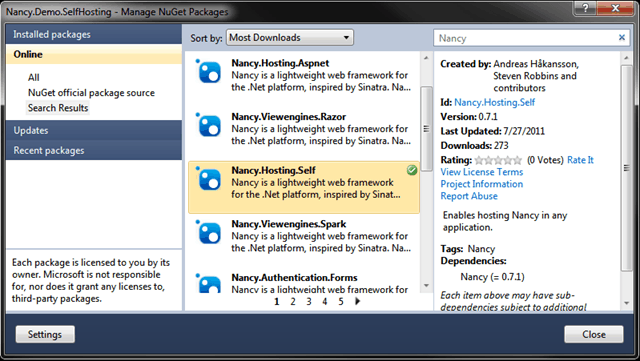 Then you write your module code and then simply create an instance of NancyHost with the base URL you want to use and call the Start() method to start hosting! It just couldn't be easier :-D
Here's a quick example:
Enjoy!