By default, tuples, discriminated unions and records have what is known as structural equality – i.e. if two instances of these types have the same set of values then they are considered equal, just like value types – despite being reference types:
Tuples

Discriminated Unions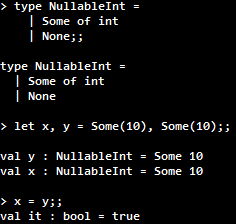 Records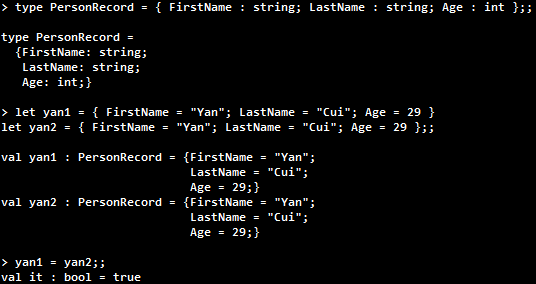 To facilitate this form of equality, the F# compiler automatically overrides Object.Equals and Object.GetHashCode methods for you. However, there may be times when you want to use referential equality with these types, in which case you just need to add the ReferenceEquality attribute to your type: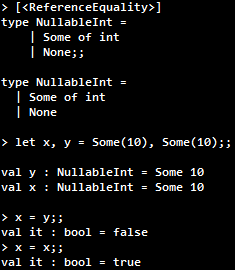 Subscribe to my newsletter
---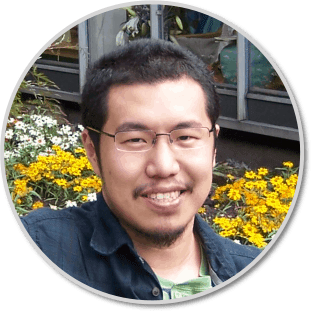 Hi, I'm Yan. I'm an AWS Serverless Hero and the author of Production-Ready Serverless.
I specialise in rapidly transitioning teams to serverless and building production-ready services on AWS.
Are you struggling with serverless or need guidance on best practices? Do you want someone to review your architecture and help you avoid costly mistakes down the line? Whatever the case, I'm here to help.
---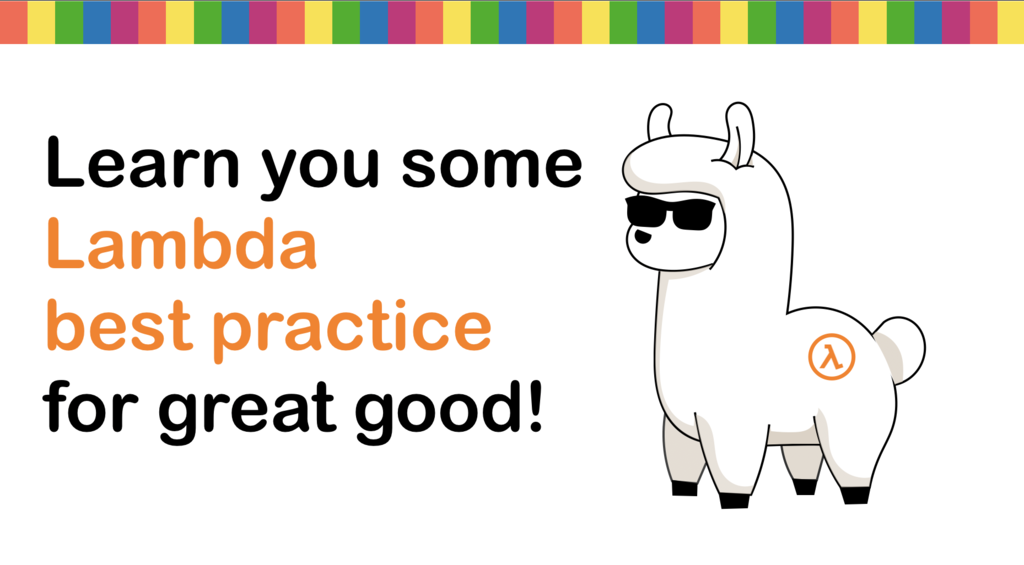 Check out my new course, Learn you some Lambda best practice for great good! In this course, you will learn best practices for working with AWS Lambda in terms of performance, cost, security, scalability, resilience and observability. Enrol now and enjoy a special preorder price of £9.99 (~$13).
---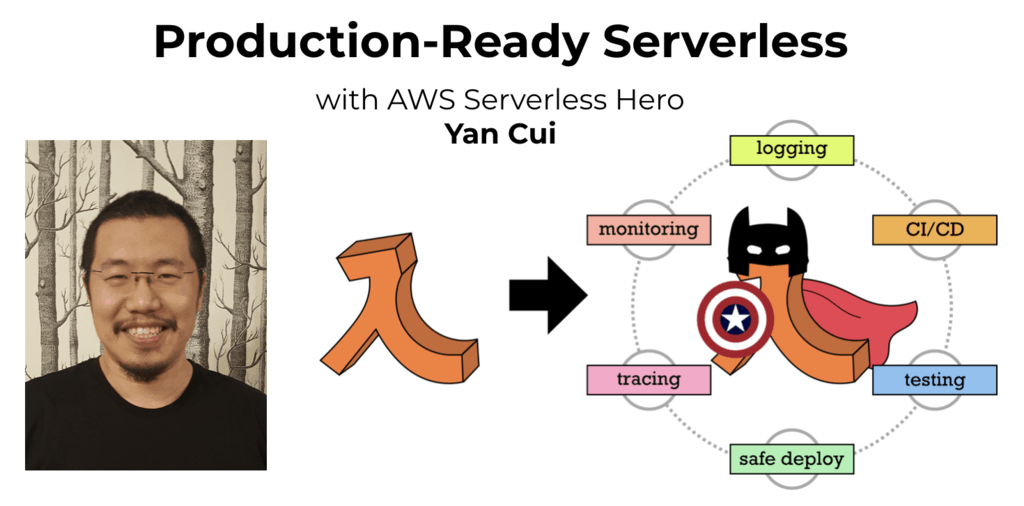 Are you working with Serverless and looking for expert training to level-up your skills? Or are you looking for a solid foundation to start from? Look no further, register for my Production-Ready Serverless workshop to learn how to build production-grade Serverless applications!
---
Further reading
Here is a complete list of all my posts on serverless and AWS Lambda. In the meantime, here are a few of my most popular blog posts.