Presently sponsored by Serverless Guru:
Your guide to cloud excellence, helping you every step of your serverless journey, including team training, pattern development, mass service migrations, architecting, and developing new solutions.
Speak to a Guru today
.
In C#, you define an empty class, struct, or interface like this:

So how do you define an empty type in F#?
Well, whenever you define a new class in F#, the compiler infers the class and end tokens at the beginning and end of the class's definition, as you can see from below: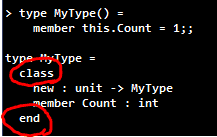 So the easiest way to define an empty type is to specify the class and end tokens explicitly: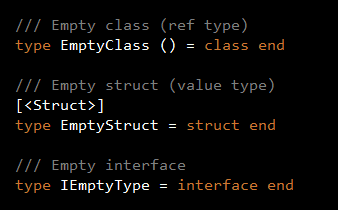 Running these few lines of code into the F# interactive outputs the following: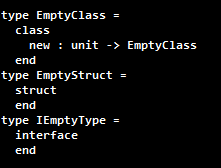 For class types, you also have other alternative techniques, such as: