After reading this old post by Don Syme, I really liked the idea of wrapping the result of any computation into an option type to signify success and failure cases and stop subsequent computations on the first failure. It's neat but I wanted to tweak a couple of things to make it more useful:
exceptional cases are not handled right now
being able to retry on exceptions will be very useful
being able to dictate how many retries are made will be useful too
with those three points in mind, here's the code I ended up with: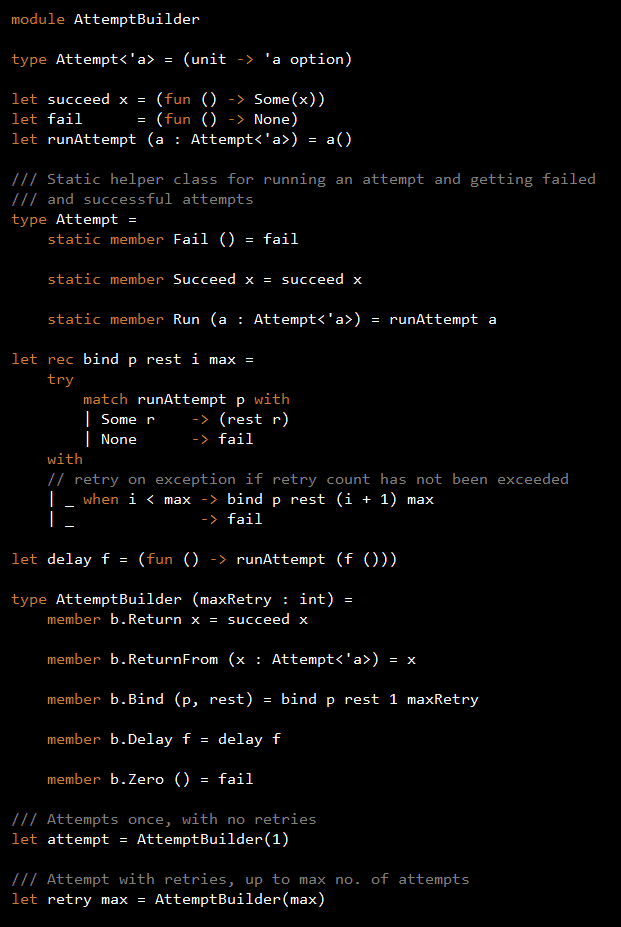 And some quick tests: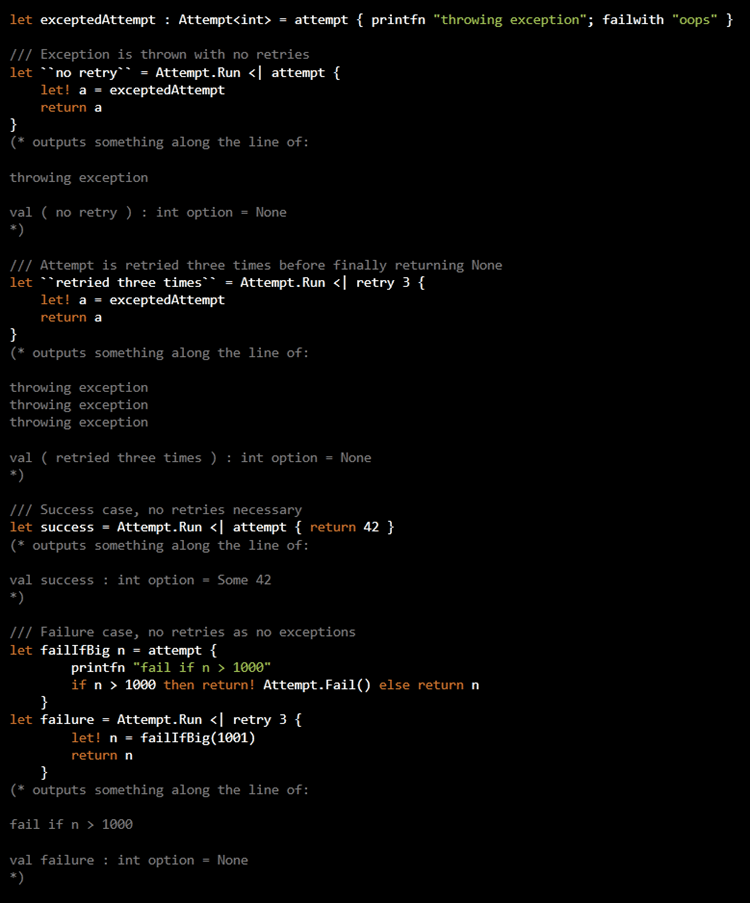 Let me know what you think and if there's anything else I can tweak to make this more useful!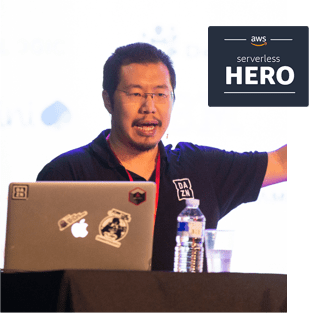 Yan Cui
I'm an AWS Serverless Hero and the author of Production-Ready Serverless. I have run production workload at scale in AWS for nearly 10 years and I have been an architect or principal engineer with a variety of industries ranging from banking, e-commerce, sports streaming to mobile gaming. I currently work as an independent consultant focused on AWS and serverless.
You can contact me via Email, Twitter and LinkedIn.
---
Further reading
Here is a complete list of all my posts on serverless and AWS Lambda. In the meantime, here are a few of my most popular blog posts.