After a long day I'm proud to say that we have release two new slots that run on our F# slots engine – BATTLESHIP Jackpot Command on Lucky Gem Casino and CELESTIAL SIMIANS on JackpotJoy Slots.
BATTLESHIP Jackpot Command is a 50-line slot with progressive wins and some pretty unique features.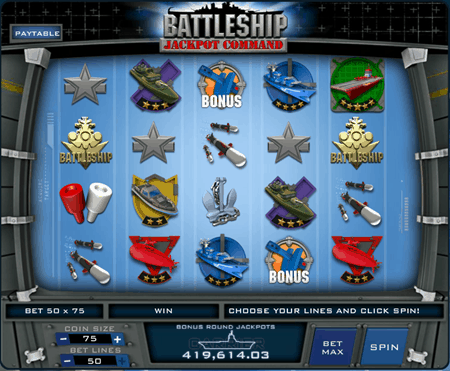 The DEATH CHARGES and MINES will descend and ascend respectively and expand into a column of WILD symbols to give you the chance to really win big!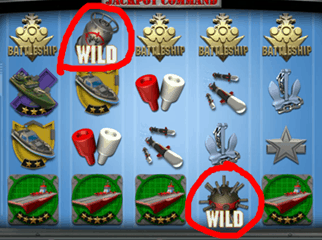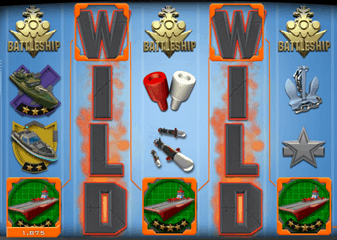 When you have 2 Patrol Boats, 3 Submarines, 3 Destroyers, 4 Battleships or 5 Carriers in one row, it'll trigger a special win (in addition to any pay line wins for those symbols) and a special animation will be played: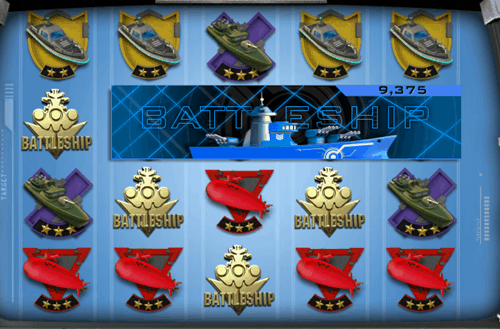 Three bonus symbols will trigger the bonus game, where you first play a mini pick bonus to determine how many cannons you can fire in the Jackpot Command bonus game: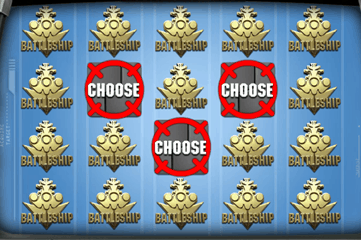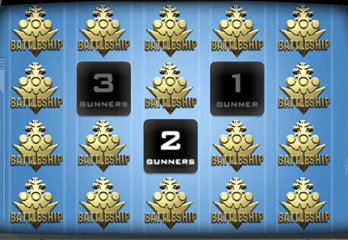 Once inside the Jackpot Command bonus game you will be able fire up to 4 cannons (actual number depends on the outcome of the previous pick bonus), each manned by one of your trusted friends!
A cannon will fire 1 – 10 shots which will land randomly on the 10 x 10 grid. If you managed to sink one of the 5 ships then you will win the current progressive amount associated with that ship!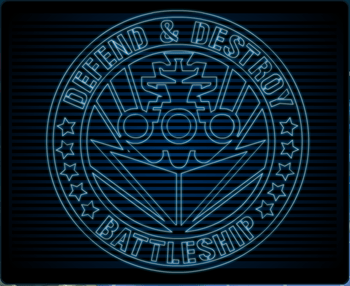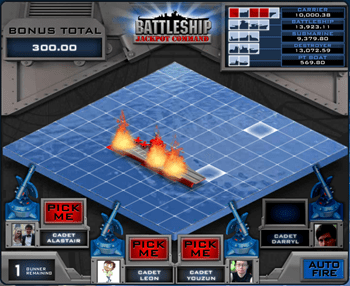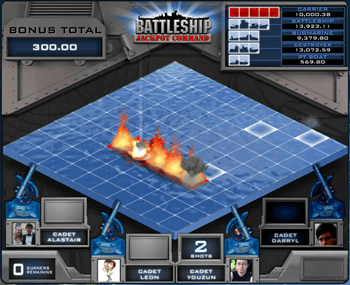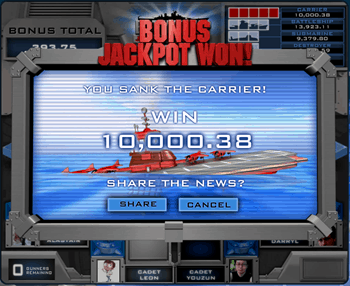 CELESTIAL SIMIANS on the other hand, is a more traditional 25-line slot, albeit with some funky graphics and sound effects!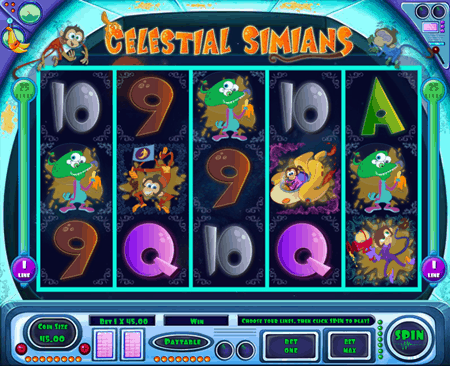 Winning with three or more Bonus symbols will trigger the bonus game, in addition to a rather handsome coins award.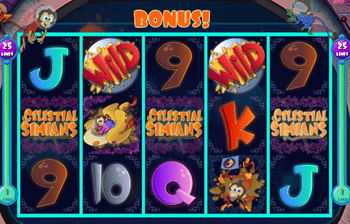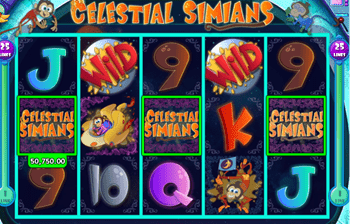 In the bonus game, you're faced with 20 alien invaders and your task is to destroy as many of these baddies as you can before they shoot you down!
If you manage to destroy all 20 aliens then you'll get a special bonus equal to 25 times your total stake for this spin.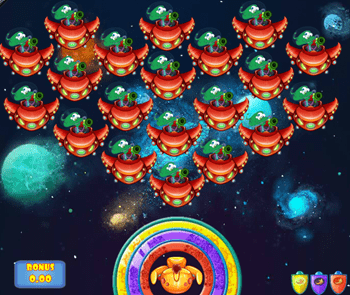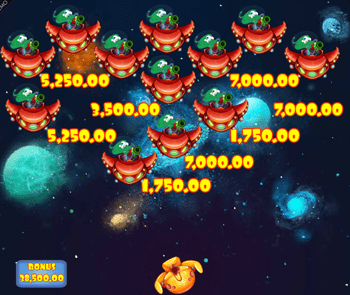 Oh, did I mention that both games are running against our F# engine