We've been busy at work the last cou­ple of weeks and I'm proud to tell you that we have some nice improve­ments to Jack­potJoy Slots includ­ing two new slots as well as a revamp of the tour­na­ment fea­ture!
Spellbound Forest
Spell­bound For­est is a fan­ta­sy-themed All Pays slots where match­ing sym­bols on adja­cent lines (or Wild sym­bols) will give you a total of 243 dif­fer­ent ways to win!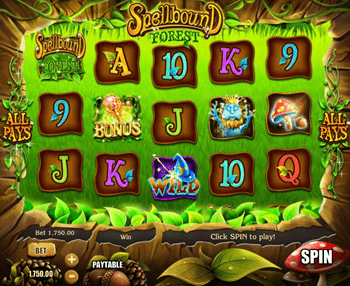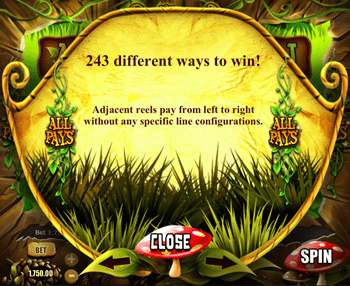 When you land 3 or more Bonus sym­bols any­where on the screen, the mul­ti-stage pick bonus game will com­mence and take you through mag­i­cal won­der­land which at the end will also award you with a mul­ti­pli­er on any thing you win dur­ing the bonus!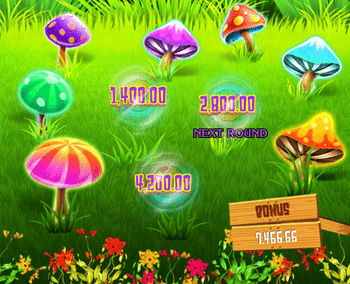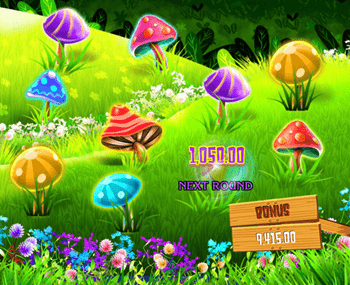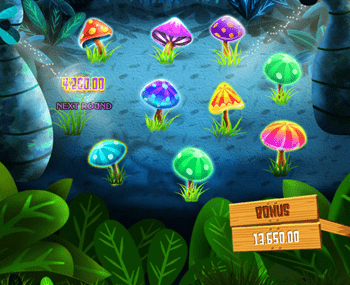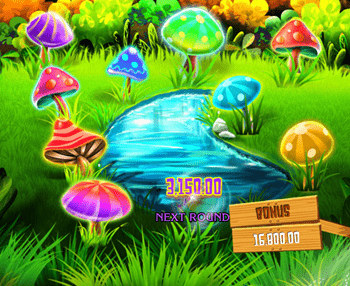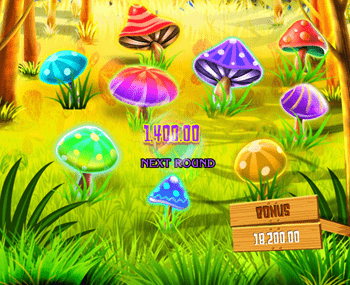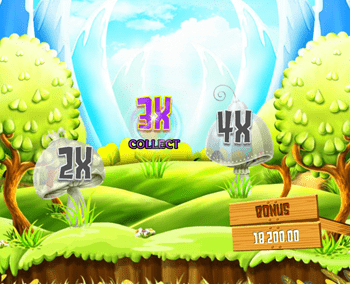 Diamond Fortune
Dia­mond For­tune is a stan­dard 25-line slot, which was launched as part of our Olympics pro­mo­tion when our play­ers col­lec­tive­ly made a stag­ger­ing 800 mil­lion spins dur­ing the sum­mer games!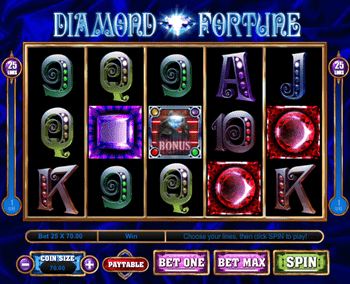 It fea­tures a pick bonus game with up to 5 pick stages, if the play­er man­ages to avoid pick­ing a Col­lect sym­bol and make their way past all 5 secu­ri­ty beams there will also be a mul­ti­pli­er bonus wait­ing for which can mul­ti­ply their win­nings in the bonus game by up to 4 times!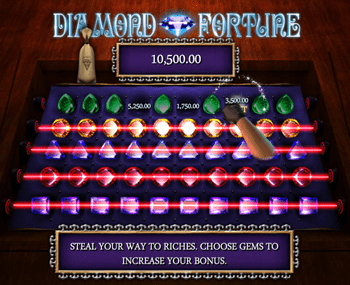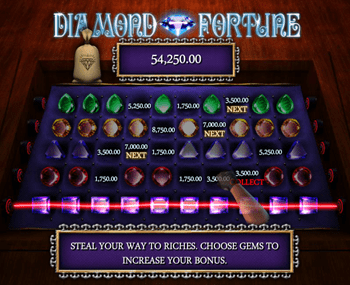 New Tournament Features
Last but not least, we also intro­duced a big revamp of our tour­na­ment fea­ture, intro­duc­ing Fire and Ice mode when you go on a win­ning or los­ing streak. Whilst the play­er is on fire or on ice they'll receive bonus for con­tin­u­ing the streak – keep on win­ning whilst on fire or keep los­ing whilst on ice, and the longer the streak goes on for the big­ger the bonus!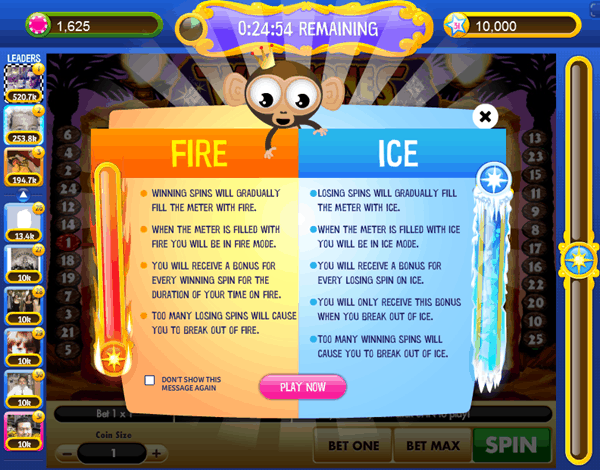 The leader­board on the left will also tell you which player's cur­rent on fire or on ice.