It has been in the works for a long time but we're excit­ed to announce that Here Be Mon­sters is now offi­cial open for beta!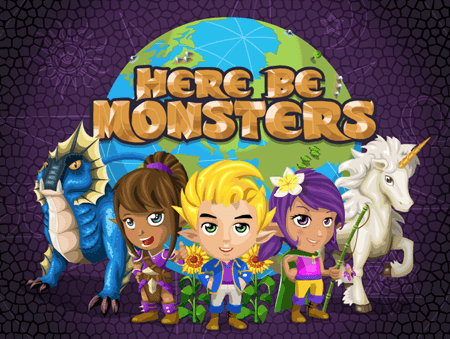 The best way I can think of to describe Here Be Mon­ster (HBM) is a genre-bend­ing soft-core MMORPG. It com­bines ele­ments from many pop­u­lar gen­res of social games and gives you a world, based on our own, where you can explore, talk to oth­ers, for­age for food and build traps to catch bad-ass mon­sters!
Story
Set in medieval time, in a par­al­lel uni­verse where local folk­lores and mon­sters are real (oh yeah, big­foot and were­wolves are real alright!) and live peace­ful­ly with the native inhab­i­tants of the land, that is, until the star­i­ums start­ed falling from the sky..
These warm, pul­sat­ing mete­orites have caused plants to mutate, and mon­sters to become cor­rupt­ed, turn­ing them against those they once lived with peace­ful­ly..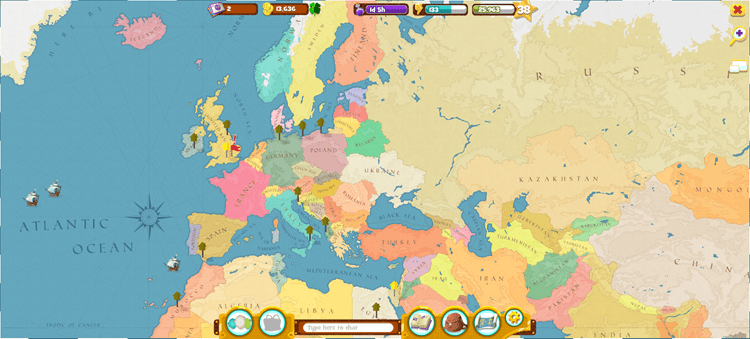 Nobody knows the ori­gin of these star­i­ums and why they start­ed falling, sev­er­al rumours are cir­cu­lat­ing amongst the con­spir­a­cy the­o­rists that the 'star­i­um fall' sym­bol­is­es the rise of a dark pow­er..
For the time being though, the Min­istry of Mon­sters are not tak­ing these rumours too seri­ous­ly and instead, focus­ing on the cap­tur­ing and cur­ing of cor­rupt­ed mon­sters to return them back to their for­mer state of mind.
Bad­ly out­num­bered and under-resourced, the Min­istry is look­ing for new recruits to join their ranks to help trap way­ward mon­sters.
This is where you come in, as a fresh recruit, you'll under­go stren­u­ous (don't wor­ry, it's not that not bad

) trap­per train­ings to quick­ly get you up to speed and equipped with all the knowl­edge and tools you need to start trap­ping!
Exploring
If you room into the world map, you'll see that it's full of places (spots and towns) rom the real world where you can trav­el to.
Some of these are sim­ple spots where you can go and for­age fruit trees, catch but­ter­flies, do a bit of fish­ing or place down your trap to catch what­ev­er mon­sters that are around the area.
Whilst for­ag­ing fruit trees, occa­sion­al­ly you might also find seeds which you can take back home and grow in your home­stead so that you can start pro­duc­ing fruits from the com­fort of your own back­yard!
All the items that you find in your trav­el can be used in oth­er ways, e.g. man­gos for­aged from a man­go tree can be squeezed into Man­go Juice or com­bined with 2 x Chick­en Egg and 1 x Sug­ar into a Man­go Buck­et which, whilst tastes dis­gust­ing.. is a pow­er­ful bait for Ahool, a giant bat-mon­key from the islands of Java.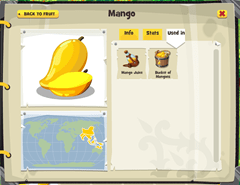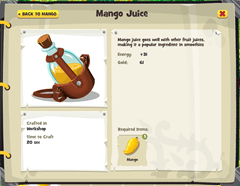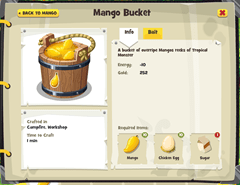 There are also a num­ber of towns dot­ted around the world (e.g. Lon­don, Nan­Jing, Musum­ba, etc.) which are hubs where you can find lots of NPCs (non-playable char­ac­ters) who will give you quests and errands to per­form and occa­sion­al­ly they will also tell you inter­est­ing back­sto­ries about them­selves and how the star­i­ums have affect­ed their local area.
For now though, only Lon­don is open for vis­it dur­ing the ear­ly Beta, but we'll open up the oth­er cities and their respec­tive quest lines in the very near future, so stay tuned on our offi­cial fan page for updates!
Farming
Unlike oth­er games which focus­es on the farm­ing and resource man­age­ment aspect, the pur­pose of farm­ing in HBM goes far beyond the sim­ple loop of plant –> sell pro­duce –> buy new seeds –> plant. In HBM, the goods that your crops pro­duce is part of a big­ger ecosys­tem where they can be com­bined with oth­er items in the game to make baits for mon­sters, a nice cake for you to eat, or sim­ply sold for some coins.
For any­one who's famil­iar with games such as Far­mVille or Har­vest Moon, the farm­ing aspect of HBM will look imme­di­ate­ly famil­iar:
there are farm plots for you to plant seeds and grow crops for har­vest­ing after some time
you can have ani­mals who pro­duce resources (wool, milk, etc.) peri­od­i­cal­ly
there are trees and fruit trees you can chop or har­vest respec­tive­ly
there are rocks which you can mine for stones and rare gems
you can build spe­cial resource-pro­duc­ing build­ings (well, bee-hive, etc.) which you can har­vest peri­od­i­cal­ly
Cooking
Cook­ing is close­ly tied to farm­ing and oth­er activ­i­ties in the game, the pro­duce from your crops often act as ingre­di­ents for cook­ing recipes. E.g. to make a BBQ Beef, you first need to grow and har­vest Olives in order to make Olive Oil, but you also need a por­tion of Raw Beef which (unfor­tu­nate­ly..) you only get by grind­ing a Cow in your work­shop: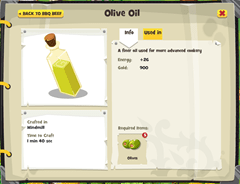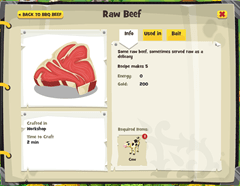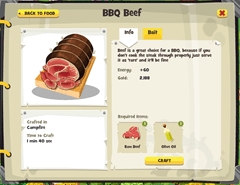 As anoth­er exam­ple, here's a short video that shows how you can make a Roast Mut­ton in the game:
All and all, the cook­ing mini-game is fun and engag­ing, and depend­ing on the recipe can be chal­leng­ing and require plen­ty of plan­ning to acquire all the nec­es­sary ingre­di­ents!
Trapping
Trap­ping is a key part of the game and is close­ly aligned with the rich sto­ry­line that runs through­out the game.
There are essen­tial­ly three aspects to trap­ping:
Mon­sters, there are 95 mon­sters in the game right now and as we expand the game there will be many more to come! All the mon­sters are based on local legions and folk­lores.
Traps
Baits, in order to catch a mon­ster you first need to lure it to your trap, and dif­fer­ent mon­sters have dif­fer­ent pref­er­ences (e.g. gnomes like pota­to) so whilst you can use just about any­thing as bait you'll have the most suc­cess attract­ing the mon­ster you're after when using one of its pre­ferred baits.
Each mon­ster has a set of stats which tells you how pow­er­ful this mon­ster is, each trap also has a set of stats and is usu­al­ly strong against one or more types of mon­sters (air, land or water).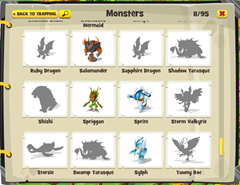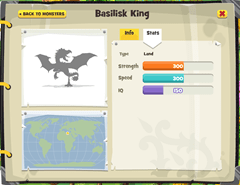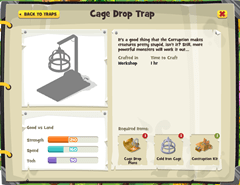 Take my hunt for Veg­etable Lamb for instance, one of the most hor­ri­fy­ing mon­sters in exis­tence, I decid­ed to use Fox­gloved Mut­ton as bait in my Tar Pit trap which is very strong against the Veg­etable Lamb.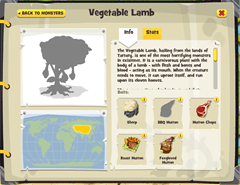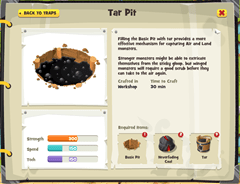 So first, I cooked some Fox­gloved Mut­ton using Mut­ton Chops (from my poor lit­tle lamb..) and some Fox­glove which I had painstak­ing­ly col­lect­ed from all over Europe. Once I had some bait handy, I tele­port­ed to where I had placed my trap, set my bait and hoped lady luck is smil­ing at me today!
As you can see from the video, I failed at my first attempt, a Shishi had shown up at my trap, which is ill-equipped to deal with it, and took a bite of the bait I had placed for the Veg­etable Lamb…
Such is the life of a trap­per, you do every­thing right and then the wrong mon­ster shows up at your trap! But wor­ry not my friends, it took a cou­ple of attempts but even­tu­al­ly I was able to lure my tar­get into my trap and cap­ture it!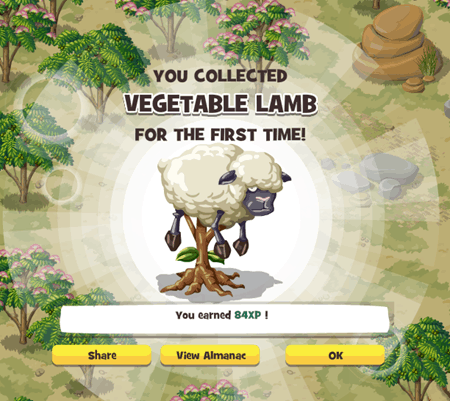 I won't go into too much details in this post but there is much more that goes on behind the scene for trap­ping in terms of the dif­fer­ent types of mon­sters and the rel­a­tive strengths and weak­ness­es of each trap, not to men­tion the whole craft­ing aspect of the game which is nec­es­sary to acquire stronger, more pow­er­ful traps that are capa­ble of cap­tur­ing the strongest of mon­sters.
With that, I hope you've enjoyed my intro­duc­tion to Here Be Mon­sters, and I look for­ward to see­ing you in the game!