In one of the busiest week we've had in a while, we've got some pretty big announcements for you! I'll start with our truly unique new cascading slot for Lucky Gem Casino – Bejeweled Blitz Cascades.
The following video will give you a good idea of the flow and pace of this awesome new slot:
Bejeweled Influence
Why is this game unique? Because it's not like any other slot, no paylines, no scatter symbols, instead you win when the symbols land into patterns that match one of the patterns from the Bejeweled Blitz game!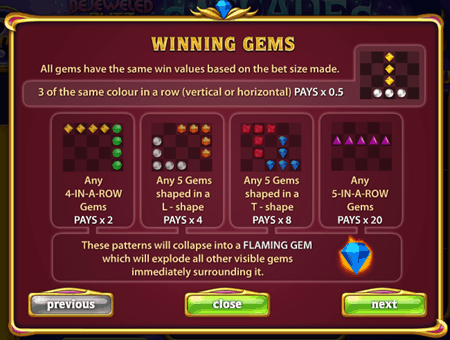 Like in Bejeweled Blitz, you can create an exploding Flaming Gem which will explode and take out adjacent symbols, creating more spaces and therefore more chance of getting a pattern in the next cascade.
Occasionally you'll also receive a special Blitz Coin which will slowly fill up the meter on the left, when the meter is full the player will be awarded with a special gem (one of blazing steed, cat's eye or phoenix feather) to use in the Bejeweled Blitz game:
Bonus Game
As you build up a sequence of wins (spin, cascade, cascade, …) the bonus meter on the right hand side of the screen will fill up with each win/cascade win:




When the bonus meter fills up, the phoenix will fly off and trigger the bonus game when the winning sequence eventually comes to an end. If you're wondering what the bonus game will look like, it's essentially the same as the main game but on a much bigger grid! Oh, and you only have 45 seconds to get as many drops in there as you can.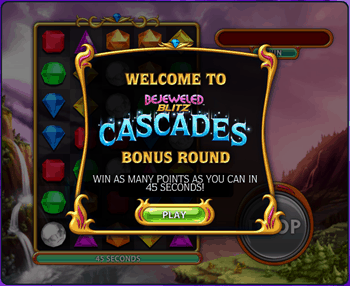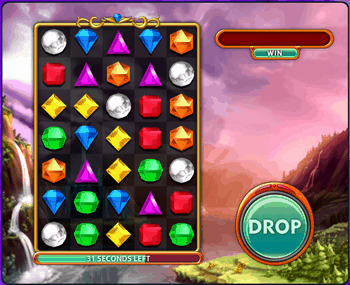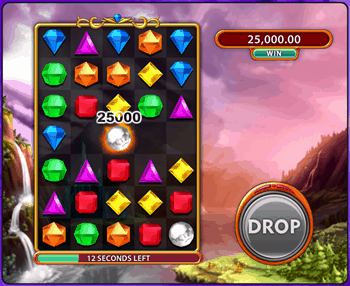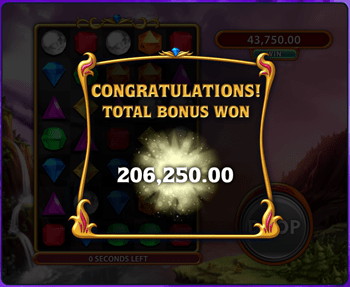 Boosts
In additional to the bonus game, there are also three boosts to help you in the main game:
Multiplier Boost – multiplies any winning from the resulting sequence of free spin (plus any cascades) by 3
Meter Boost – essentially a free spin (plus any cascades) but the bonus meter starts at 1 instead of 0.
Lock Boost – a free spin which, at the end of the sequence of spins and cascades, lets the player 'lock' onto one of the symbols on the screen and remove all other symbols to continue the sequence (see below):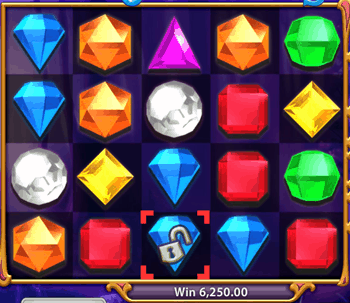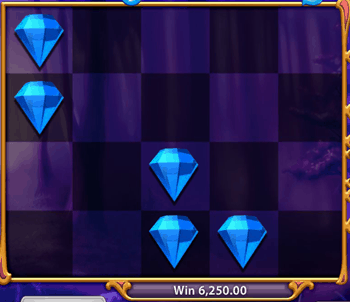 You start off with 1 of each boost, and after you use each of the boosts it will recharge and become available again after 15 mins. You can also ask your friends to send you additional boosts, and if you have good gaming buddies as I do

then you might come back into the game one day to find that you've got some handsome boosts waiting for ya!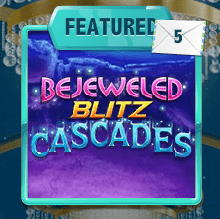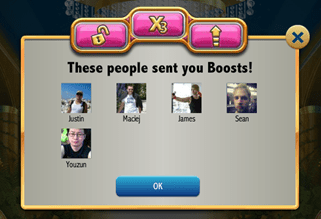 This is definitely the most challenging slots machine we have ever built as a company and I'm super proud that it has been developed against our F# slots backend

Come check it out, and let us know what you think!