In one of the busiest week we've had in a while, we've got some pret­ty big announce­ments for you! I'll start with our tru­ly unique new cas­cad­ing slot for Lucky Gem Casi­no – Bejew­eled Blitz Cas­cades.
The fol­low­ing video will give you a good idea of the flow and pace of this awe­some new slot:
Bejew­eled Influ­ence
Why is this game unique? Because it's not like any oth­er slot, no pay­lines, no scat­ter sym­bols, instead you win when the sym­bols land into pat­terns that match one of the pat­terns from the Bejew­eled Blitz game!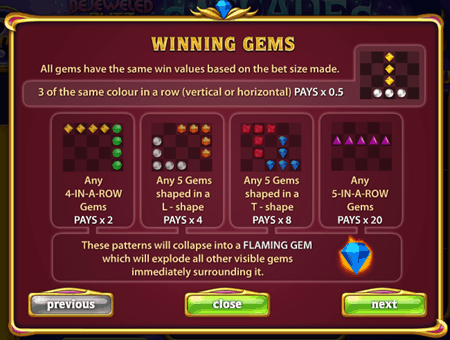 Like in Bejew­eled Blitz, you can cre­ate an explod­ing Flam­ing Gem which will explode and take out adja­cent sym­bols, cre­at­ing more spaces and there­fore more chance of get­ting a pat­tern in the next cas­cade.
Occa­sion­al­ly you'll also receive a spe­cial Blitz Coin which will slow­ly fill up the meter on the left, when the meter is full the play­er will be award­ed with a spe­cial gem (one of blaz­ing steed, cat's eye or phoenix feath­er) to use in the Bejew­eled Blitz game:
Bonus Game
As you build up a sequence of wins (spin, cas­cade, cas­cade, …) the bonus meter on the right hand side of the screen will fill up with each win/cascade win:




When the bonus meter fills up, the phoenix will fly off and trig­ger the bonus game when the win­ning sequence even­tu­al­ly comes to an end. If you're won­der­ing what the bonus game will look like, it's essen­tial­ly the same as the main game but on a much big­ger grid! Oh, and you only have 45 sec­onds to get as many drops in there as you can.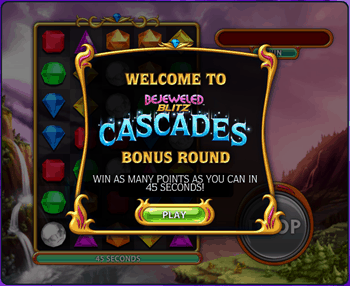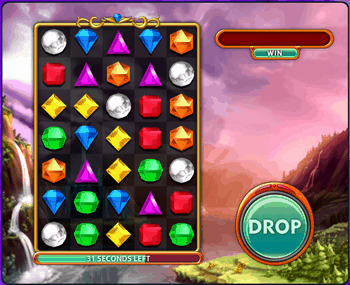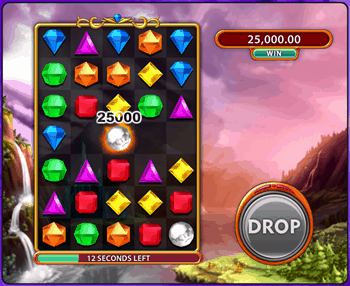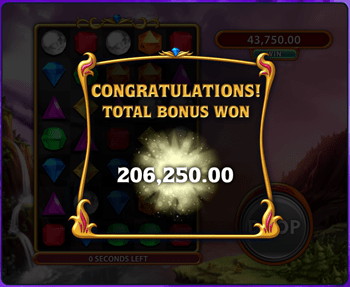 Boosts
In addi­tion­al to the bonus game, there are also three boosts to help you in the main game:
Mul­ti­pli­er Boost – mul­ti­plies any win­ning from the result­ing sequence of free spin (plus any cas­cades) by 3
Meter Boost – essen­tial­ly a free spin (plus any cas­cades) but the bonus meter starts at 1 instead of 0.
Lock Boost – a free spin which, at the end of the sequence of spins and cas­cades, lets the play­er 'lock' onto one of the sym­bols on the screen and remove all oth­er sym­bols to con­tin­ue the sequence (see below):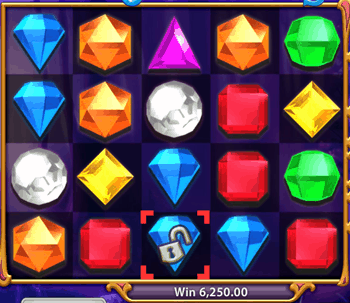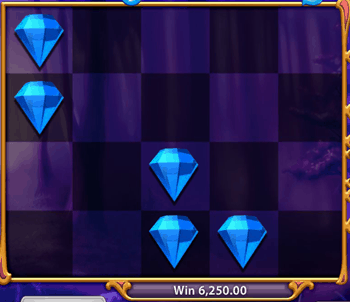 You start off with 1 of each boost, and after you use each of the boosts it will recharge and become avail­able again after 15 mins. You can also ask your friends to send you addi­tion­al boosts, and if you have good gam­ing bud­dies as I do

then you might come back into the game one day to find that you've got some hand­some boosts wait­ing for ya!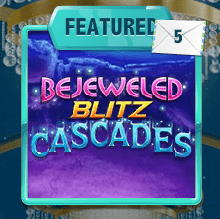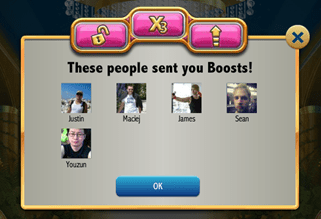 This is def­i­nite­ly the most chal­leng­ing slots machine we have ever built as a com­pa­ny and I'm super proud that it has been devel­oped against our F# slots back­end

Come check it out, and let us know what you think!