Just a quick note to say that I have updated the JSON serializers benchmark to use the latest Nuget versions of ServiceStack.Text, Json.Net and JsonFX.
I have also included the JSON and BSON serializers from the MongoDB C# Driver in the test, and since BSON is a binary format I have included protobuf-net as a reference since it's the fastest binary serializer I know of on the .Net platform: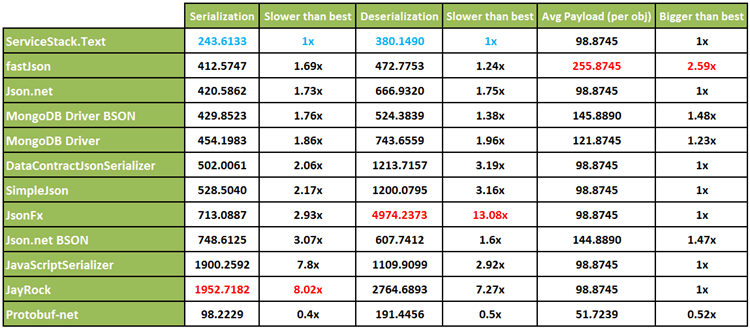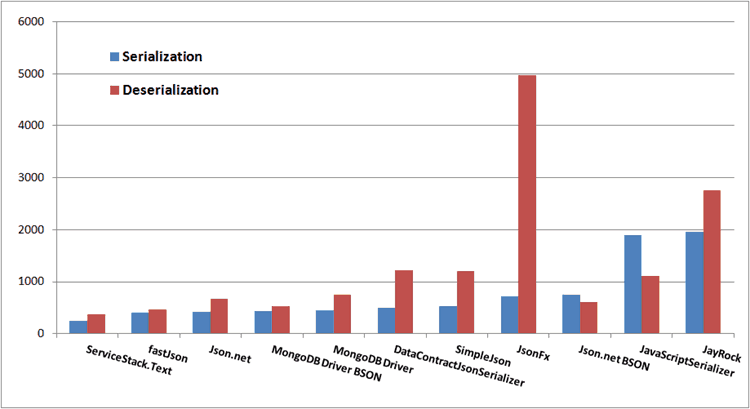 Compared to the last set of results, you can see that the latest version of JsonFX seems have gone much much slower on deserialization, whilst ServiceStack.Text is still the fastest JSON serializer around. The MongoDB C# Driver's JSON and BSON both held up pretty well in the test too.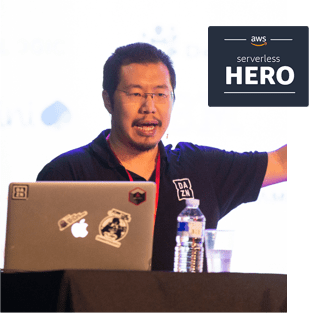 Yan Cui
I'm an AWS Serverless Hero and the author of Production-Ready Serverless. I have run production workload at scale in AWS for nearly 10 years and I have been an architect or principal engineer with a variety of industries ranging from banking, e-commerce, sports streaming to mobile gaming. I currently work as an independent consultant focused on AWS and serverless.
You can contact me via Email, Twitter and LinkedIn.
---
Further reading
Here is a complete list of all my posts on serverless and AWS Lambda. In the meantime, here are a few of my most popular blog posts.