.Net 4.5 introduced a handy little new method Comparer<T>.Create to aid the creation of bespoke comparers, which is great because it means that you don't have to define a new Comparer class when it is going to be needed once.
In case you're wondering, it's still not possible to define anonymous implementation of interfaces in C#, but with Comparer<T>.Create you can at least create a bespoke instance of IComparer<T> from an anonymous method:
As a side, you can also apply the same technique for other single method interfaces yourself, for instance, if you were happy to ignore the existence of the Zip extension method for the sake of the example, you could define your own Zip extension method which takes in an instance of an IZipper<T, U, V>:
Whilst we're on the topic of anonymous interface implementation. F# has a nice little feature call Object Expressions, it provides a mechanism for creating anonymous types that are based on existing base type, interface, or set of interfaces, and for the two examples, here's how that solution might look in F#:
Notice that there's no need for an explicit implementation class for IZipper<T, U, V> interface at all using Object Expressions and how much less code you end up writing with F#! So seriously, why aren't you checking out F# already!?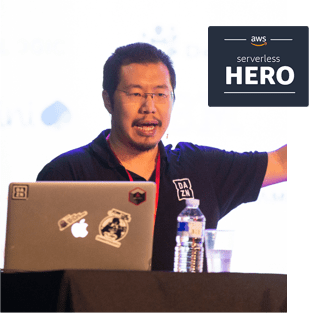 Yan Cui
I'm an AWS Serverless Hero and the author of Production-Ready Serverless. I have run production workload at scale in AWS for nearly 10 years and I have been an architect or principal engineer with a variety of industries ranging from banking, e-commerce, sports streaming to mobile gaming. I currently work as an independent consultant focused on AWS and serverless.
You can contact me via Email, Twitter and LinkedIn.
---
Further reading
Here is a complete list of all my posts on serverless and AWS Lambda. In the meantime, here are a few of my most popular blog posts.