To cel­e­brate the arrival of a new year, we have launched a num­ber of new years in Here Be Mon­sters.

New Trophy System
First off, we have intro­duced a new Tro­phy sys­tem into the game which gives you mile­stones to aim for as you're freely explor­ing the game, not to men­tion a tidy bit of bonus (gold, notes, or in some cas­es, rare items). You can access the achieve­ments screen via the play­er pro­file screen and you'll see a high-lev­el overview of your cur­rent progress.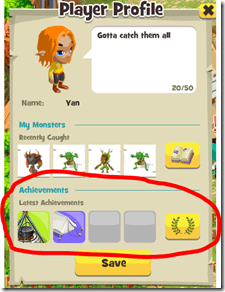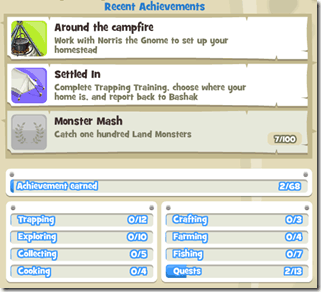 Tro­phies are orga­nized into a num­ber of cat­e­gories, each cov­ers an area of game­play, e.g. trap­ping, cook­ing, and so on. Some tro­phies, such as 'Pret­ty in Pink' , requires you to col­lect a num­ber of items, whilst oth­ers might require you to catch a num­ber of mon­sters or jour­ney a cer­tain dis­tance as you trav­el around the world.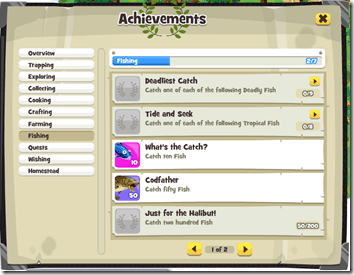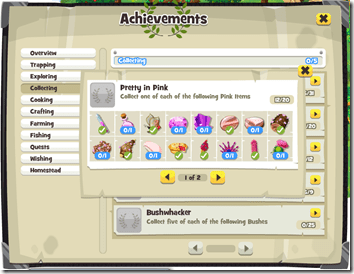 The tro­phies also vary great­ly in dif­fi­cul­ty too, there are tro­phies that require you to catch thou­sands of fish or trav­el around the world mul­ti­ple times to com­plete!
Automatic Fences
It's nor­mal­ly a rather painful exer­cise to build fences to dec­o­rate your home­stead because you have to build them one at a time and make sure they're aligned cor­rect­ly and fac­ing the right way.
To make life eas­i­er for our ded­i­cat­ed dec­o­ra­tors we have intro­duced new 'auto­mat­ic' fences which lets you use click and drag to build per­fect­ly aligned fences that will also bend around the cor­ners.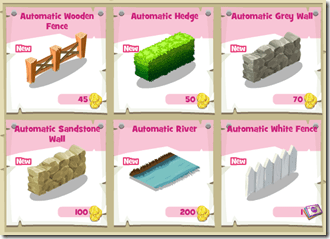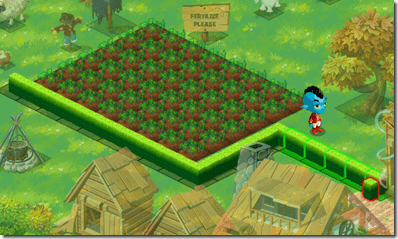 New Items
We have added new dec­o­ra­tions so that you have even more options when it comes to cus­tomiz­ing your home­stead to your lik­ing, here's just some of the new flo­ral dec­o­ra­tions: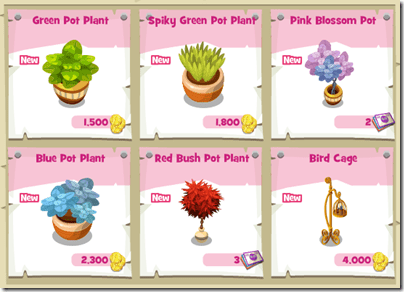 And that's it, plen­ty of new things to do in the game to keep you busy!
Join Us!
For any­one who's inter­est­ed in work­ing in a fast-paced but relaxed envi­ron­ment, we're active­ly look­ing for tal­ent­ed back­end (C# and/or F#) and fron­tend (Flash or iOS) devel­op­ers to join our team, feel free to get in touch with me and drop me your CV at theburningmonk@gmail.com.