To celebrate the arrival of a new year, we have launched a number of new years in Here Be Monsters.

New Trophy System
First off, we have introduced a new Trophy system into the game which gives you milestones to aim for as you're freely exploring the game, not to mention a tidy bit of bonus (gold, notes, or in some cases, rare items). You can access the achievements screen via the player profile screen and you'll see a high-level overview of your current progress.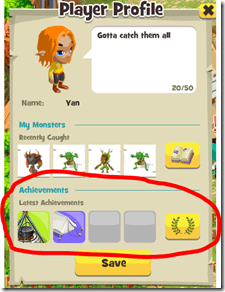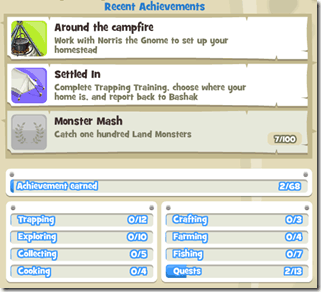 Trophies are organized into a number of categories, each covers an area of gameplay, e.g. trapping, cooking, and so on. Some trophies, such as 'Pretty in Pink' , requires you to collect a number of items, whilst others might require you to catch a number of monsters or journey a certain distance as you travel around the world.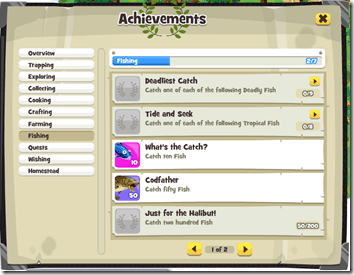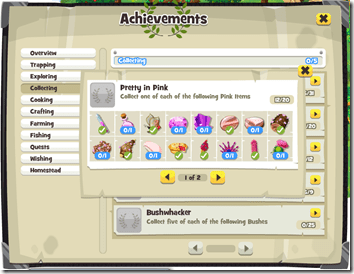 The trophies also vary greatly in difficulty too, there are trophies that require you to catch thousands of fish or travel around the world multiple times to complete!
Automatic Fences
It's normally a rather painful exercise to build fences to decorate your homestead because you have to build them one at a time and make sure they're aligned correctly and facing the right way.
To make life easier for our dedicated decorators we have introduced new 'automatic' fences which lets you use click and drag to build perfectly aligned fences that will also bend around the corners.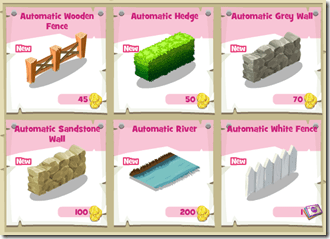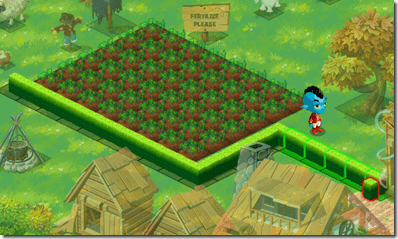 New Items
We have added new decorations so that you have even more options when it comes to customizing your homestead to your liking, here's just some of the new floral decorations: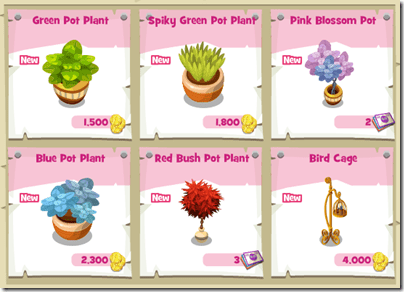 And that's it, plenty of new things to do in the game to keep you busy!
Join Us!
For anyone who's interested in working in a fast-paced but relaxed environment, we're actively looking for talented backend (C# and/or F#) and frontend (Flash or iOS) developers to join our team, feel free to get in touch with me and drop me your CV at theburningmonk@gmail.com.