It's that time of the year again and here in the world of Here Be Monsters things are getting interesting too.
From 17th December to new years day, as you come into the game every day you'll get a +15 luck (which significantly boosts your chance of catching tough monsters) as well as limited editions of Frost Faye wishing coin which you can throw into the wishing well in towns for special items.
For the next fortnight only, you will be able to visit Santa's Grotto, home of Santa Claus and his trusted Elves!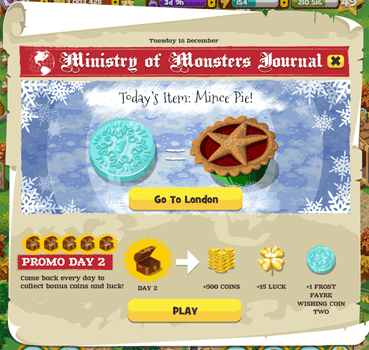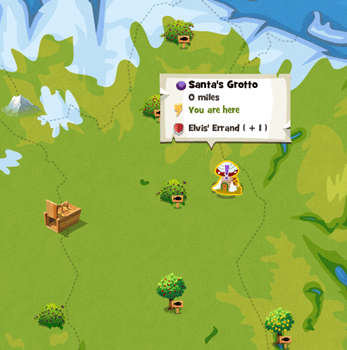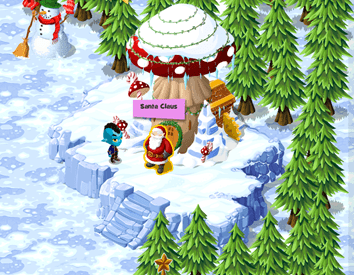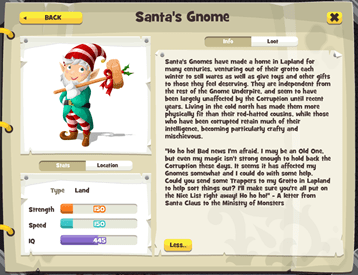 A number of new items and quests are available in the game, without giving away too much spoilers, the spread of corruption has continued and even some of Santa's little helpers have fallen prey to the corruption, causing major disruption to the work to ensure everyone gets their Xmas gift on time!
As a member of the Ministry of Monsters, you'll help trap and cure as many Santa's Gnomes as you can and return them back to work. Elvis, Santa's right-hand Elf, also has a number of errands for you too, so expect to be busy over the next two weeks!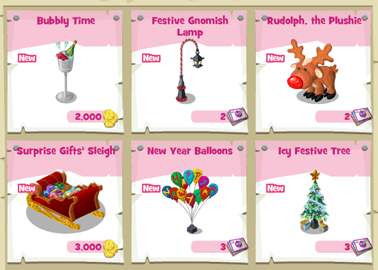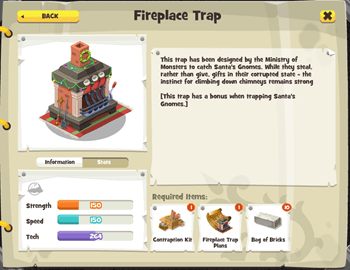 So what are you waiting for? Come and join in on the fun!