Problem
The primes 3, 7, 109, and 673, are quite remarkable. By taking any two primes and concatenating them in any order the result will always be prime. For example, taking 7 and 109, both 7109 and 1097 are prime. The sum of these four primes, 792, represents the lowest sum for a set of four primes with this property.

Find the lowest sum for a set of five primes for which any two primes concatenate to produce another prime.
Solution
Note: the source code for both solutions are available on github here.
Brute Force
This solution runs in just over 29 seconds on my machine, not great, but within the 1 minute rule for Euler solutions.
Using Set intersections
Here's an alternative solution, using set intersections.
This solution is slightly more efficient, running in just over 17 seconds on my machine.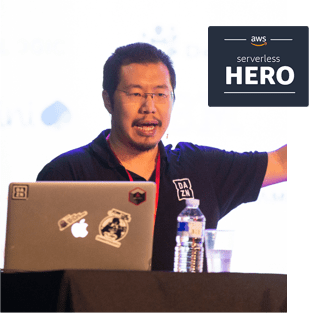 Yan Cui
I'm an AWS Serverless Hero and the author of Production-Ready Serverless. I have run production workload at scale in AWS for nearly 10 years and I have been an architect or principal engineer with a variety of industries ranging from banking, e-commerce, sports streaming to mobile gaming. I currently work as an independent consultant focused on AWS and serverless.
You can contact me via Email, Twitter and LinkedIn.
---
Further reading
Here is a complete list of all my posts on serverless and AWS Lambda. In the meantime, here are a few of my most popular blog posts.