You can become a serverless blackbelt. Enrol to my 4-week online workshop Production-Ready Serverless and gain hands-on experience building something from scratch using serverless technologies. At the end of the workshop, you should have a broader view of the challenges you will face as your serverless architecture matures and expands. You should also have a firm grasp on when serverless is a good fit for your system as well as common pitfalls you need to avoid. Sign up now and get 15% discount with the code yanprs15!
Hello, it's been a while since I last wrote, work has kept me busy for a while – we're making some interesting changes and experimenting with Docker again, so fun fun fun!
Anyhow, I thought I drop you a note to tell you about some of the cool conference that are happening around Europe in the next few months.
F# eXchange, London
This one is very close to home and to my heart, the first F#-only conference in London on the 17th April. The line up is amazing, full of people who have done amazing work to push F# forward and contributing towards the F# OSS ecosystem:
and we still haven't even mentioned Tomas Petricek, Evelina Gabasova, Andrea Magnorsky, Robert Pickering, Ross McKinlay and Riccardo Terrell!
Of all the conferences I've listed here, this is definitely the one I'm looking forward to the most.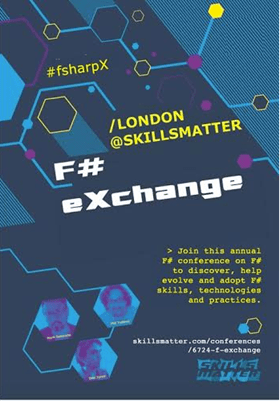 Lambda Days, Krakow
Happening this Thursday and Friday, 26th – 27th Feb, is Lambda Days which  brings together a whole host of experts in the FP space. The conference has an entire track dedicated to research talks, which is amazing to see and an approach that I wish more conferences would adopt.
Lambda Days covers a diverse range of languages – F#, Scala, Clojure, Erlang, OCaml, Elm, Haskell and Idris. Bryan Hunter is on the programme committee, so you know it's gonna be good!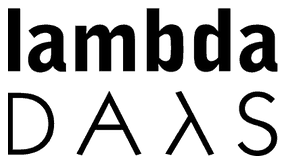 QCon, London
Another big tech conference in London, spanning across 3 days from 4th – 6th March. This year's QCon again covers all the host topics in the industry, ranging from IOT, reactive programming, microservices to DevOps and Docker.
Some awesome speakers are on show – Dan North, Martin Thompson, Kevlin Henney, Randy Soup, Pieter Hintjens, Howard Chu and Adam Tornhill (whose Code as a Crime Scene talk is well worth watching) just to name a small handful.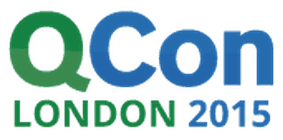 LambdaCon, Bologna
Over in Italy on the 28th March we have LambdaCon, which is the first FP-only conference in Italy I believe.
With 4 tracks + 2 workshops, covering quite a number of FP languages – F#, Scala, Clojure, TypeScript, Elm, Elixir, Erlang, Haskell and Rust – this one day event is one of the best value for money around. Tickets are almost sold out, so hurry up and get the last couple of late bird tickets.
Besides all the conference stuff you get to do, let me also say that Bologna's reputation as the food capital of Italy is definitely well earned!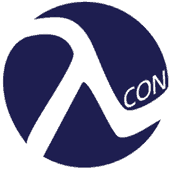 Craft, Budapest
A two day conference on the 23rd – 24th April that brings together speakers from some of the biggest tech companies on the planet – PayPal, Netflix, Twitter, Google, LinkedIn, ThoughtWorks, Atlassian, JetBrains and Red Hat.
Not to mention some of the most respected people in the industry – Michael Feathers, Michael Nygard, Mitchell Hasimoto, Jessica Kerr, Dan North and Erik Meijer!

Joy of Coding, Rotterdam
A one day conference on the 29th May in Rotterdam, the full programme is not out yet, but the list of confirmed speakers looks promising already.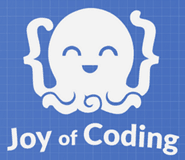 With so many awesome conference coming up, I'm excited to be able to learn from some of the best people in the industry (and burn a hole in my holiday allowance along the way..).
Hope to catch you at some of these events!
Subscribe to my weekly newsletter
---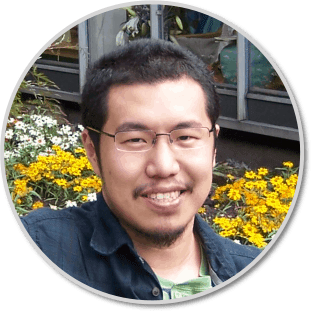 Hi, I'm Yan. I'm an AWS Serverless Hero and I help companies go faster for less by adopting serverless technologies successfully.
Are you struggling with serverless or need guidance on best practices? Do you want someone to review your architecture and help you avoid costly mistakes down the line? Whatever the case, I'm here to help.
---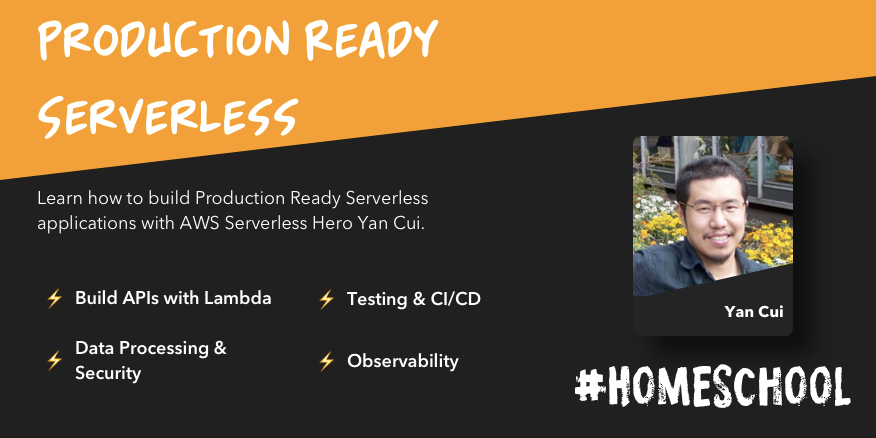 Skill up your serverless game with this hands-on workshop.
My 4-week Production-Ready Serverless online workshop is back!
This course takes you through building a production-ready serverless web application from testing, deployment, security, all the way through to observability. The motivation for this course is to give you hands-on experience building something with serverless technologies while giving you a broader view of the challenges you will face as the architecture matures and expands.
We will start at the basics and give you a firm introduction to Lambda and all the relevant concepts and service features (including the latest announcements in 2020). And then gradually ramping up and cover a wide array of topics such as API security, testing strategies, CI/CD, secret management, and operational best practices for monitoring and troubleshooting.
If you enrol now you can also get 15% OFF with the promo code "yanprs15".
---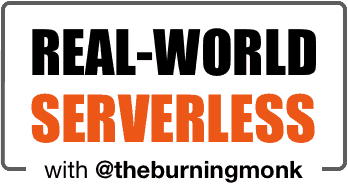 Check out my new podcast Real-World Serverless where I talk with engineers who are building amazing things with serverless technologies and discuss the real-world use cases and challenges they face. If you're interested in what people are actually doing with serverless and what it's really like to be working with serverless day-to-day, then this is the podcast for you.
---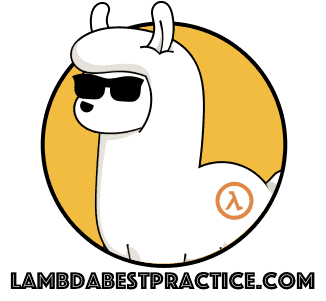 Check out my new course, Learn you some Lambda best practice for great good! In this course, you will learn best practices for working with AWS Lambda in terms of performance, cost, security, scalability, resilience and observability. We will also cover latest features from re:Invent 2019 such as Provisioned Concurrency and Lambda Destinations. Enrol now and start learning!
---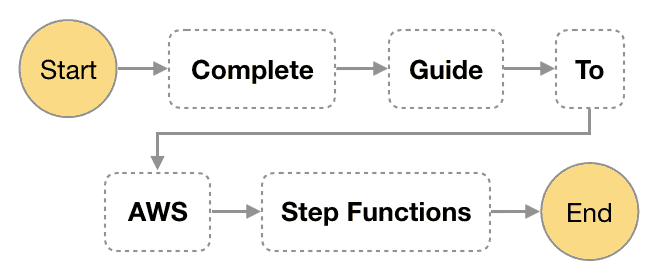 Check out my video course, Complete Guide to AWS Step Functions. In this course, we'll cover everything you need to know to use AWS Step Functions service effectively. There is something for everyone from beginners to more advanced users looking for design patterns and best practices. Enrol now and start learning!
---
Further reading
Here is a complete list of all my posts on serverless and AWS Lambda. In the meantime, here are a few of my most popular blog posts.