Update 24/08/2015 : some help­ful peo­ple point­ed out that I've missed a cou­ple of oth­er notable con­fer­ences here, includ­ing:
It's almost that time of the year again, that last stretch of the year when we have so many good con­fer­ences in UK and Europe.
September

First we have quite a treat in Kats Conf, on the 12th Sep in Dublin. An unbe­liev­able list of speak­ers include Joe Arm­strong, Francesco Cesarin­ni, Edwin Brady, Aman­da Lauch­er and Phil Trelford!
Ses­sions span across a num­ber of FP lan­guages – Erlang, Scala, F#, Idris to name a few.
What's more, it's great val­ue for mon­ey. Tick­et is only 25 euro, and if you fan­cy going to Erlang Fac­to­ry Lite the day before you can even get a com­bo tick­et for 50 euro.

Short­ly after Kats Conf, there's Dev­Day in Krakow on 17th and 18th Sep, with some well known speak­ers in the .Net space includ­ing our very own F# machine learn­ing expert Math­ias Bran­dewinder!

Then on the 26th Sep, there's DDD East Anglia over in Cam­bridge, a one-day free event that's organ­ised by devel­op­ers for devel­op­ers.
The pro­gramme is not out yet but looks like I'll be giv­ing my "F# in the Real World" talk there.

Round­ing off a rather busy Sep­tem­ber, there's code.talks in Ham­burg on the 29th and 30th Sep. I'll be giv­ing my "Tour of Pro­gram­ming Lan­guages" talk there and I'm real­ly look­ing for­ward to vis­it­ing Ham­burg for the first time.
October

Hot on the heels of OSCON in Port­land, it's com­ing to Europe for the first time, in Ams­ter­dam on 26th and 27th of Oct.
Some pret­ty cool tech com­pa­nies will be there – GitHub, DataS­tax, Google, Thought­Works, Pay­Pal, Heroku and Spo­ti­fy to name a few! I will be talk­ing about "Mod­el­ling Game Econ­o­my with Neo4j" there.
Rachel Reese from Jet.com is also com­ing over from the US to talk about build­ing reac­tive ser­vices with F#!
November
CodeMesh has been my favourite con­fer­ence the last cou­ple of years and it's the place to be to learn about emerg­ing tech­nolo­gies and lan­guages from some of the best peo­ple in the indus­try.
This year, you can learn from the likes of:
Sir Tony Hoare (Tur­ing Award Win­ner)
John Hugh­es (QuickCheck)
Robert Vird­ing (co-cre­ator of Erlang)
Don Syme (cre­ator of F#)
Joe Arm­strong (co-cre­ator of Erlang)
Evan Czaplic­ki (cre­ator of Elm)
Ste­fan Karpin­s­ki (co-cre­ator of Julia)
William Byrd (co-cre­ator of miniKan­ren)
Bruce Tate (author of the 7 lan­guages in 7 weeks books)
and F# super­stars Phil Trelford and Tomas Pet­ricek!
Seri­ous­ly, if you're look­ing for a con­fer­ence that'll chal­lenge you intel­lec­tu­al­ly (and hon­est­ly, hurt your brain a lit­tle!) then CodeMesh is the place to be on Novem­ber 3rd and 4th in Lon­don!

Over in Mal­mo, there's also Ore­dev from Novem­ber 4th to 6th, which is a very well attend­ed con­fer­ence with thou­sands of atten­dees each year.
I have heard plen­ty of good things about Mal­mo and Ore­dev, and it was per­son­al­ly rec­om­mend­ed by Phil Trelford so you just know it's gonna be good!
And this year there'll be a good F# pres­ence, with Rachel Reese, Paul­michael Bla­suc­ci, Eveli­na Gabaso­va and myself all talk­ing about F#

Oh, and Adam Torn­hill (who you might know as the author of Code as Crime Scene) will be there too.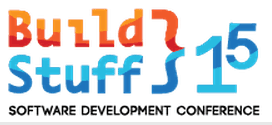 Final­ly, Build­Stuff is hap­pen­ing again from Novem­ber 18th to 20th. It's still ear­ly days and only a cou­ple of speak­ers have been con­firmed but already you can count the likes of Uncle Bob, Michael Feath­ers, Trisha Gee, Randy Shoup, Pieter Hin­t­jens and Kevlin Hen­ney amongst them.
Based on my expe­ri­ence from last year, I'm sure Build­Stuff is going to be great again this year.
With so many great con­fer­ences com­ing up, I'm real­ly excit­ed to be able to learn from some of the best peo­ple in the indus­try and hope to catch you at some of these events!