As I mentioned several weeks ago, OSCON is coming to Europe for the first time ever and will be held in Amsterdam on 26th and 27th of October.
Some pretty cool tech com­pa­nies will be there – GitHub, DataS­tax, Google, Thought­Works, Pay­Pal, Heroku and Spo­tify to name a few! I will be talk­ing about "Mod­el­ling Game Econ­omy with Neo4j" there. And as a build-up to the main conference I'll also be doing a webcast on Elm on Sep 15th.
The good folks at O'Reilly has been very kind to offer a FREE ticket to OSCON (worth €855 + 21% VAT) to one lucky reader of this blog!
To enter, just submit a comment below and tell us what is your favourite open source project. I'll pick a random commenter as the winner in about two weeks time and announce it on this blog.
To get things started, my favourite open source project at the moment is a tie between Paket and FAKE, many thanks to Steffen for starting both projects!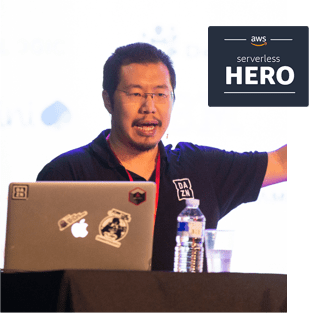 Yan Cui
I'm an AWS Serverless Hero and the author of Production-Ready Serverless. I have run production workload at scale in AWS for nearly 10 years and I have been an architect or principal engineer with a variety of industries ranging from banking, e-commerce, sports streaming to mobile gaming. I currently work as an independent consultant focused on AWS and serverless.
You can contact me via Email, Twitter and LinkedIn.
---
Further reading
Here is a complete list of all my posts on serverless and AWS Lambda. In the meantime, here are a few of my most popular blog posts.