NOTE : read the rest of the series, or check out the source code.
If you enjoy read­ing these exer­cises then please buy Crista's book to sup­port her work.
Fol­low­ing on from the last post, we will look at the Abstract Things style today.
Style 13 – Abstract Things
Constraints
Larger problem is decomposed into abstract things that make sense for the problem domain
Each abstract thing is described by what operations the things of that abstraction can do
Concrete things are then bound to the abstractions
The rest of the application uses the things not by what they are but by what they do in the abstract
First, let's define our abstractions: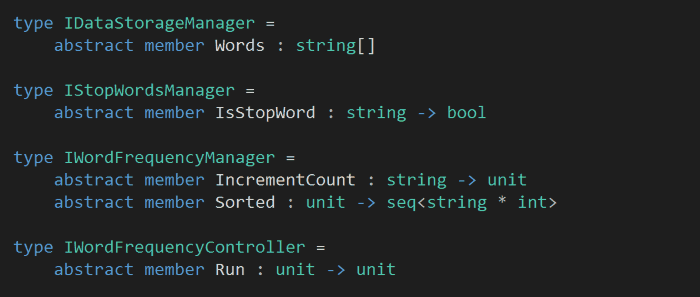 Unfortunately, after this point the implementation are basically identical to the Things style (except the relevant members in each type is defined as part of the corresponding abstraction rather than as a member of the type):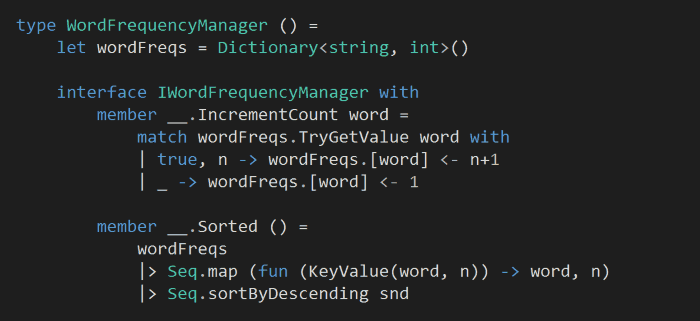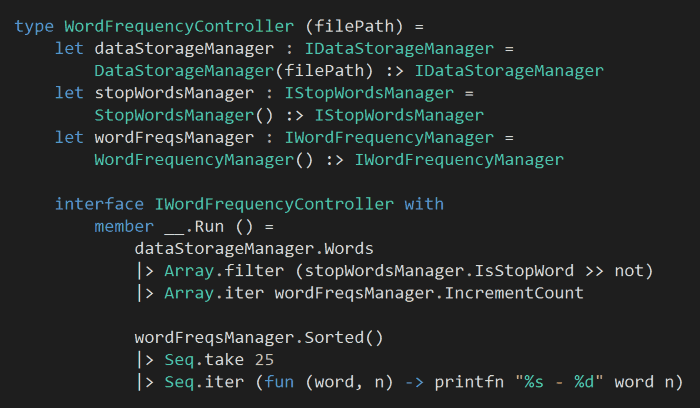 Finally, remember we need to "use the things not by what they are but what they do in the abstract", so call the WordFrequencyController via its abstraction:

You can find the source code for this exer­cise here.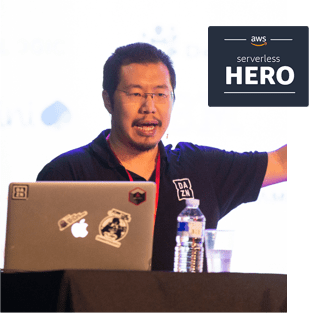 Yan Cui
I'm an AWS Serverless Hero and the author of Production-Ready Serverless. I have run production workload at scale in AWS for nearly 10 years and I have been an architect or principal engineer with a variety of industries ranging from banking, e-commerce, sports streaming to mobile gaming. I currently work as an independent consultant focused on AWS and serverless.
You can contact me via Email, Twitter and LinkedIn.
---
Further reading
Here is a complete list of all my posts on serverless and AWS Lambda. In the meantime, here are a few of my most popular blog posts.