It's been a while since I last updat­ed my bina­ry and JSON seri­al­iz­er bench­marks, so here I round up the lat­est ver­sions of the seri­al­iz­ers on here.
DISCLAIMER : as always, you should bench­mark against your pay­load and use case, the bench­mark num­bers I have pro­duced here is unlike­ly to be rep­re­sen­ta­tive of your use cas­es and nei­ther is any­body else's bench­mark num­bers.
You can use the sim­ple test har­ness I cre­ated and see these exam­ple code to bench­mark against your par­tic­u­lar pay­load.
Binary
Only FsPick­ler was updat­ed for this bench­mark so there are no sig­nif­i­cant changes in num­bers here (with the excep­tion of the Bina­ry­Writer!).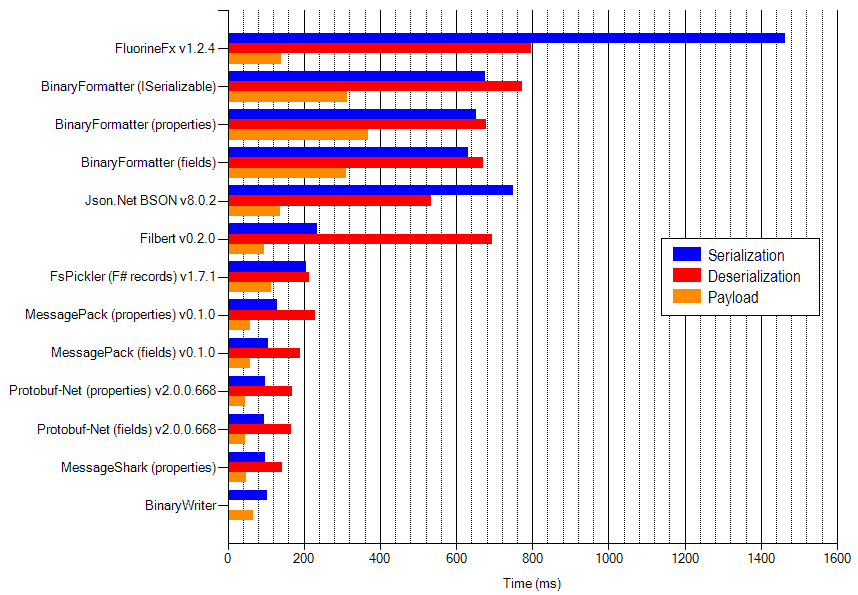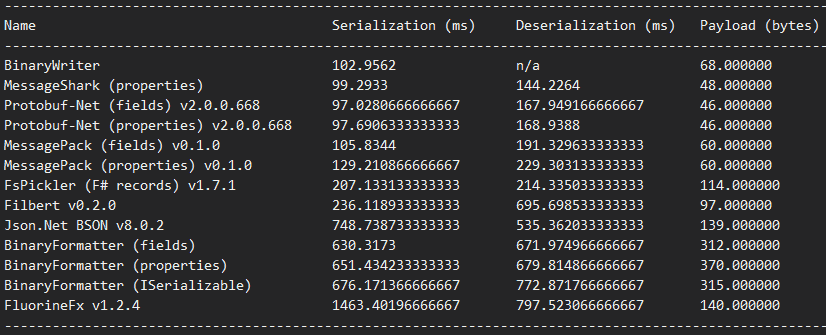 JSON
Quite a few of the JSON seri­al­iz­ers have been updat­ed:
FsPick­ler
Jil
Mon­goDB Dri­ver
NetJ­son
Newtonsoft.Json (aka Json.Net)
ServiceStack.Text
Jil seems to have made the biggest gains since the last time.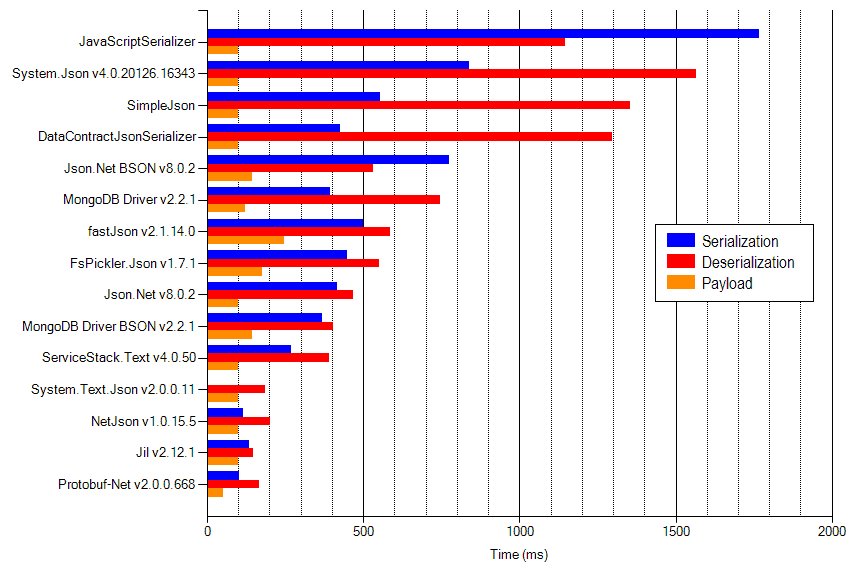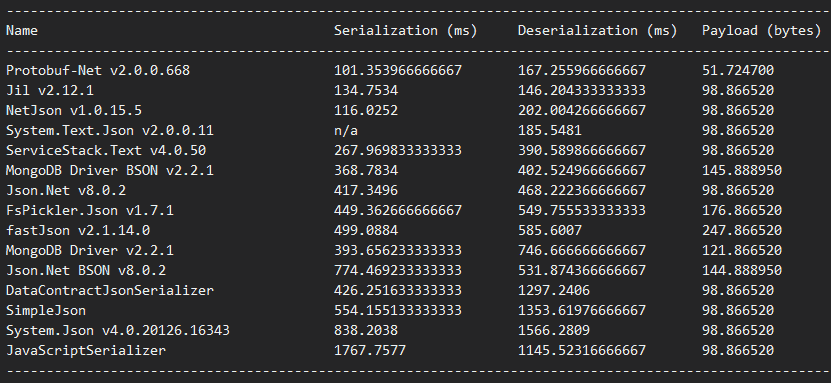 *pro­to­buf-net is in this list pure­ly as a bench­mark to show how the test JSON seri­al­iz­ers com­pare to one of the fastest bina­ry seri­al­iz­ers (both in terms of speed and pay­load size)