It's less than 2 weeks to this year's Craft Conf and once again the line up looks amazing – Adrian Cockcroft, Adam Tornhill, Amir Chaudhry, Bart De Smet, Bodil Stokke, Dan North and plenty of other big names!
I really enjoyed myself at last year's event (here are my takeaways) but unfortunately with the new job I won't be able to make it this year. Let me know if you're interested in going in my stead, I'm selling my ticket for the 2 session days at the early bird price I purchased at – $275, which is a good deal cheaper than the late bird tickets available right now ($699).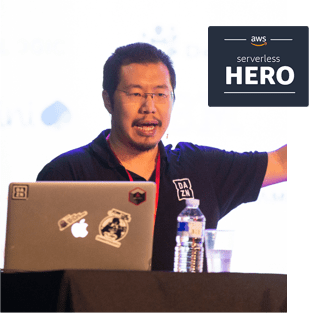 Yan Cui
I'm an AWS Serverless Hero and the author of Production-Ready Serverless. I have run production workload at scale in AWS for nearly 10 years and I have been an architect or principal engineer with a variety of industries ranging from banking, e-commerce, sports streaming to mobile gaming. I currently work as an independent consultant focused on AWS and serverless.
You can contact me via Email, Twitter and LinkedIn.
---
Further reading
Here is a complete list of all my posts on serverless and AWS Lambda. In the meantime, here are a few of my most popular blog posts.